By Don Davis
For many years it's been hard to be pro-Israel.
Terms equating Israel and Jewish Israelis as apartheid, baby-killers and Nazi-like, along with incessant calls for BDS (Boycott, Divestment and Sanctions), war crimes investigations and arms blockades, never end.
Even some Arab Israelis think it is acceptable to bash Israel these days, and many Christians are joining the fray of opposition against Israel as well.
Except be wary of the fallout; both physical and spiritual.
Physical would be what the country of Israel must and will do to protect itself, comprising of warfare or clandestine assaults if required.
Unfortunately, history teaches us that an overwhelming conqueror, or a firm winner or unconditional surrender is the single path to lasting and true peace. The relationship most countries have with Germany and Japan since World War Two are examples that succeeded and survived.
North Korea, North Africa and the Middle East are examples of peace that do not thrive or endure.
Consequently, dreadful regional war may be the sole solution to stabilizing this chaotic Middle East arena by ultimately establishing an explicit winner; Israel and USA.
The Lord must deal with the remainder of the intercontinental anti-Israel and anti-Jewish behavior because only He knows what's the in minds and hearts. Only God can, as an illustration, separate the sheep from the goats, punishing those who have sinned against Israel and the Jews.
Hence, spiritual or supernatural fallout should be feared the most. It is akin to traumatic, horrific nightmares that morph into reality from a God that is above everything in creation, and that wields unimaginable, dreadful authority and strength.
Be fearful, cautious and respectful of a God that commands all celestial beings and creatures, spirits, principalities, authorities and powers.
Now, for unbelievers the above statement is a joke, nonsense, it is for weak minded individuals that are realism-rejects and need to believe in something, anything, in order to survive in life.
Although, for people that have witnessed such a thing, have been exposed to the genuine phenomenon, been revealed unspeakable matters, it cannot be explained. Nevertheless, their faith is solid, unmovable and determined. Moreover these devoted purest individuals and groups, who are commonly secretive, pray without ceasing for the safety and rescue of the State of Israel and the Jews therein.
I guarantee they, along with many other global, regular prayer warriors, pray to God that has the supreme ability, and His Son Jesus Christ, which can and will do anything, and everything, to eventually save His chosen land and chosen people.
These praying kinds are comparable to the prophets and apostles of old, and rare a person can stand in their presence without experiencing intimidation. Their close relationship with the Lord is so imposing that the strongest demons are terrified of their ability, through the blood of Jesus Christ, to bind and cast evil spirits into the bottomless pit until eternal judgment.
Nonetheless you may question divine intervention; is it time for God to save Israel and the Jews? Or is it later?
No mortal knows.
However do you want to be caught in the colossal, aftermath if God decides the time is at present and unleashes His extreme and unrelenting fury on the enemies of Israel and the Jews?
If you want to read about a fraction of God's monstrous, capable wrath, curses and plagues, against gods, people and a country mistreating the Israelites, read about the ten plagues Egypt suffered via the hand of God's servant, Moses, in Exodus chapters seven through eleven.
After reading it is time to ask; what do you really believe and who are you for?
God is not fooled, he knows exactly what is in your heart whether malice or not against Israel and Jews.
Therefore, dismiss this warning, or mock the prospect of God's or Israel's vengeance, at your own peril.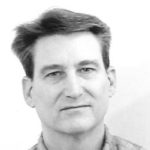 Don Davis is a published Middle East analyst and book author. For more than twenty years most of his research material was client confidential and behavioral related. But many of his abridged reports on current or Israeli subjects have been posted as articles or blogs in The Christian Messenger in India, The Times of Israel, and in American news online. Don is also the book author of The Children of Santiago and The Theogonic Resurrections.