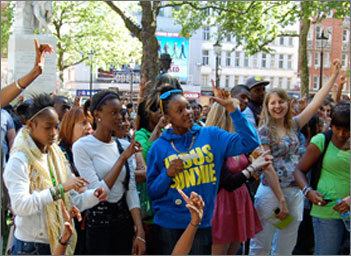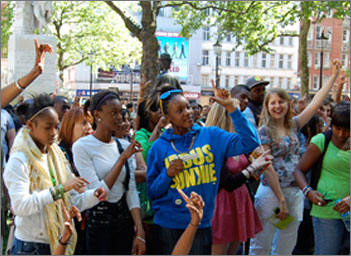 SEVENTY-FOUR events and 82 performers in 56 venues over ten days at the heart of London. It could only be Pentecost Festival 2011!
The festival burst onto the political, cultural and entertainment scenes across London on Friday as art galleries, theatres, bars and streets of the capital play host to Christians celebrating the birthday of the church for 10 days.
Whilst many of us were disappointed to miss out on tickets to the London 2012 Games, tickets to most Pentecost Festival events are still available and many of the events are free so you can just turn up on the day.
Event line-ups include an X factor finalist, an Edinburgh Fringe award winner, a Guinness World Record holder, a few TV comics, a Cambridge lecturer, World famous worship leaders, and that's really just the start.
There will also be a variety of aspiring artists featured in a central London gallery, opportunities to meet your local MP at Tea Time for Change or to have a go at workshops for theatre, guitar and art. You can have your say at debates about fashion, science and theology or tour the city, learning it's history and praying for it's future.
Pentecost Festival runs from 3 to 12 June with events every day and a big day of events on the final Saturday 11 June. On Sunday people are encouraged to join churches around the capital.
For more information visit www.pentecostfestival.co.uk or call Pentecost Festival on 020 8781 1735.
Follow The Christian Messenger on Twitter | Facebook