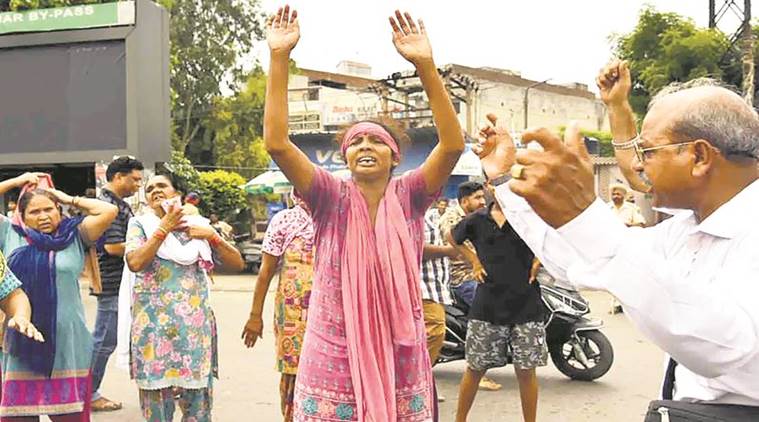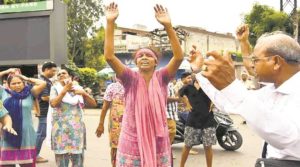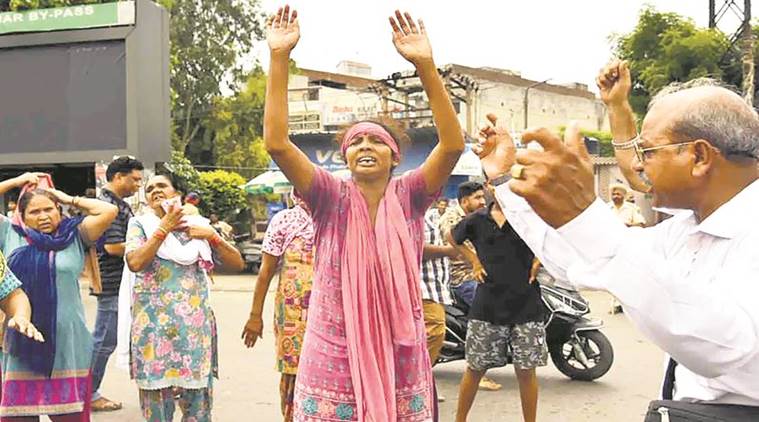 A day after a local pastor, Sultan Masih, was shot dead by two bike-borne assailants, there was heavy police deployment in the entire Salem Tabri area and particularly outside the 'Temple of God' church in Ludhiana. Masih (50), who sustained three bullet injuries, was declared brought dead by the Dyanand Medical College hospital after he was rushed there by a neighbour.
The pastor is survived by two sons, two daughters and wife. For now the family says they suspect no one. "We cannot even imagine that our father had enemies….We are clueless as to why this incident happened," said Elisha Masih, the 26-year-old son of slain pastor. The church where the incident happened is spread over a 1000 square yard area in Peru Banda colony in Ludhiana's Salem Tabri area, located close to the National Highway.
Recalling the incident, Elisha said: "None of us was at home. We had gone to get medicine for my mother… My father got a phone call and while talking to someone over the phone, he came outside the church. In the meantime, two men came on a motorcycle and the pillion rider killed him. CCTV footage shows the same. This episode took merely 3-4 seconds."
He added,"No one knows who called him when he went out. We have given the mobile phone to police. They will reveal the details…We got a call in the market and reached the hospital immediately" The family revealed that while Masih was a Christian by birth, his wife, Sarabjeet Kaur, converted after marrying him 30 years ago.
"Religion has become an issue nowadays. It was not an issue in our times," Sarabjeet said.
About the church, Elisha said,"My father used to tell me that he lived in a jhuggi in Peeru Banda colony from where he strated spreading his religious message 36 years ago. Gradually, this church came up with voluntary donations. He was the founder of this church…" Raju Masih, the younger brother of Sultan Masih, added: "He was a firm believer in Jesus Christ. The land on which the church came up belonged to our forefathers." Pastor Masih, according to the family, started religious preaching at the age of 14.
While the family lives on first floor, the church is on ground floor where on every Sunday nearly 250-300 people come for prayers, revealed Kehar Singh, the church's assistant pastor who also stays at the church. On Saturday evening, when the incident happened, he was there at the church with Sultan Masih, while family had gone out. Even Kehar Singh expressed ignorance about the caller.
Sources revealed that a church committee group was having a difference of opinion with the pastor for the past few months. However, the pastor's family did not mention it. The area where the church is located is dominated by members of the SC community, with many being followers of the church. Albert Dua, member of Punjab minority commission,"Kehar Singh has been following Christianity for decades together. It is all about belief. There is no issue of conversion in the area." The Indian Express