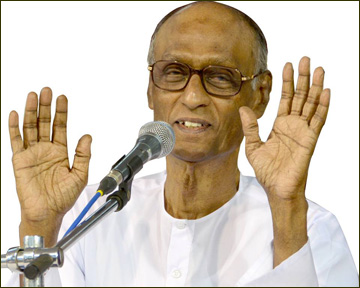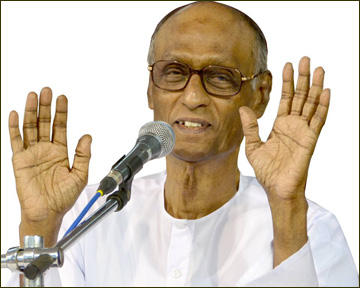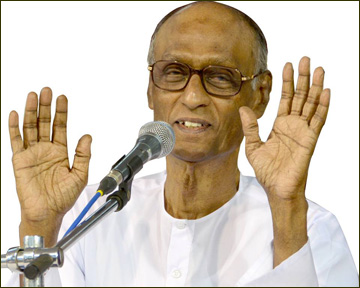 PASTOR M K Sam Sundaram, who pastored the Apostolic Christian Assembly (ACA church) in Purusawalkkam, Chennai, for over quarter of a century, passed away on May 7. He was 77.
M K Sam Sundaram was born in 1938 in Chennai, India, to M. V. Kuttalam and Sethuammal, who belonged to an orthodox Hindu community. He had two brothers and three sisters. As a devout Hindu in his childhood days, he used to visit Hindu temples and fall prostrate before the idols, praying with much reverence. However, the Living God had different plans for his life and devotion.
In 1947, his father and his elder brother received the salvation of God and were baptized. But even then, he was not able to accept that Jesus Christ was the "Only Way." In the years that followed, his family members and friends constantly spoke to him about Jesus and salvation. Finally, on 11th July 1954, he gave his life to the Lord and got baptized.
While in college, he used to distribute handbills about Jesus to other fellow students. Many students were blessed by the prayer meetings he arranged and were saved and baptized.
After college hours, he would visit the slums and share the gospel of Christ to the poor. In this way, even as a teenager, he was mightily used by God. After graduation, the Lord guided him to do His ministry. In spite of his receiving many good job offers from various companies, he decided to serve the Lord. He began his ministry as an assistant pastor to the founder, Pastor G Sundaram. The Lord blessed him with His powerful anointing and grace.
In 1961, he married Leelavathi, the younger sister of Pastor G Sundaram's wife. She has always been a pillar of support and has encouraged him in all his endeavors. They had visited various places like Dubai, England, USA and many more places, and glorified God with their ministry.
For almost 28 years, he assisted the founder G Sundaram in his ministry. In 1989 when pastor Sundaram went to be with the Lord, the God-ordained successor was M. K. Sam Sundaram. As a chief pastor, he has been able to direct the church in the 'ways of God.' Multitudes of people have benefited by his messages. He has been the driving force behind the considerable growth of this ministry. (Biography courtesy: ACA website)