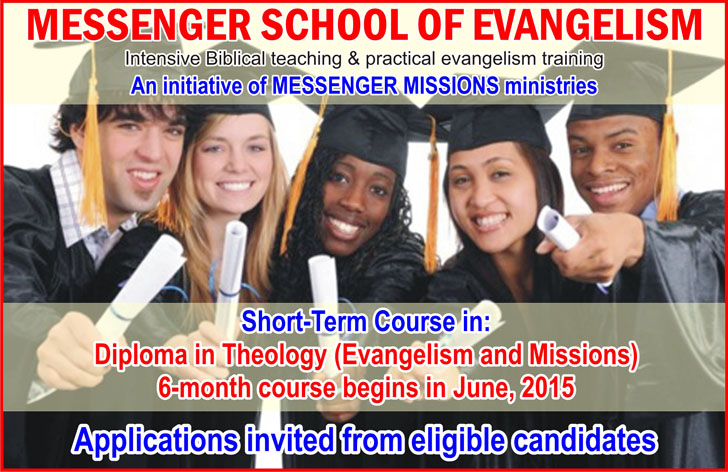 You can enroll as student:
If you have a burden to reach others with the message of the Gospel
If you want to increase your knowledge of the Bible
If you desire to teach & preach from the Bible
 

How will an Evangelism & Missions Degree help you?
Offers better understanding of the Bible than before
Imparts training in basic concepts, methods and message of soul-winning
Teaches effective disciple-making techniques
Practical guidelines from various missionaries and missions
Helps you plant a church in your area or an unreached area
Equip yourself for the Lord's service through preaching, teaching & witnessing
ADMISSIONS HAVE BEGUN!
 The Director,
Messenger School of Evangelism,
No. 20/20, Bharathiar Street, Srinivasa Nagar, Padi, Chennai 600 050.
Contact: 0-7299063345 | 9884038002 | Email: messengermissionsindia [at] gmail [dot] com