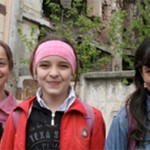 TRADITIONAL religious leaders and lawmakers in Russia are touting a proposed new law that could require a 3-year prison sentence for insulting the religious feelings of believers and vandalizing holy sites.
However, bloggers and opinion columnists across the country believe the law will only make religious freedom more difficult, especially for evangelical Christians.
Mission Network News caught up with Wally Kulakoff Russian Ministries in Moscow. He says he's concerned for one important reason. He says the Duma has openly proclaimed that there are only four traditional religions in Russia.
"That's orthodoxy, Islam, Judaism, and Buddhism. And if you say anything contrary to, or against. then you are insulting the four traditional religions of the former Soviet Union. What place do Protestants have in the former Soviet Union?"
Kulakoff says evangelical Christians insult many when they say God had a Son. "He became the Lamb of God who takes away the sins of the world. Islam says that they have a god who does not have a son, and anyone who claims God had a son has no right to live on this earth. Now, who is insulting who?"
Many who oppose the law believe this only opens Pandora's box. Kulakoff says, "Non-traditional religion in Russia with be chastised, prohibited, [and] will have to go underground. There will be no room for the Protestant church."
Russian Ministries School Without Walls program is discipling next-generation church leaders — young people who are already leaders in their community. If this law is passed and it's interpreted harshly, Kulakoff says, "Then School Without Walls goes underground and will continue to have an impact, but in another form. Rather than openly, it'll be more excluded and secluded."
This law could have far-reaching impact. Kulakoff says the greatest insult to the Orthodox Church is to have a Bible translation that they didn't authorize. "That means Russia will say you can only use one Bible; then, the more modern, the more contemporary translations will be illegal."
In the meantime, Kulakoff and other Christians in the former Soviet Union are asking you to pray that the law would fail. They're also asking you to support their work, not only with your prayers but your financial support. MNN