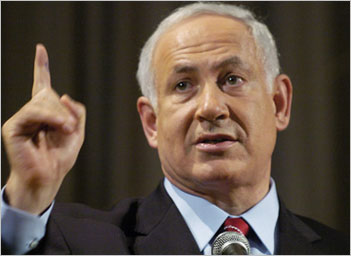 ISRAELI Prime Minister Benjamin Netanyahu may offer to have an interim agreement with the Palestinian Authority to establish a Palestinian state with temporary borders.
However, an earlier offer to this effect was turned down by the PA.
During former US President George W Bush's administration, an interim agreement was part of the US-backed Road Map.
Quoting government sources CBN News said the unrest in surrounding Arab countries and the PA's refusal to restart negotiations with Israel prompted Netanyahu to consider offering an interim agreement.
"The Palestinians aren't ready to reach a final-status agreement to end the conflict, in light of the instability in the region," the prime minister reportedly said.
Netanyahu may present the plan calling for a 'demilitarized Palestinian state that recognizes the Jewish state', in a major policy address, Israeli media reported recently.
Follow The Christian Messenger on Twitter | Facebook