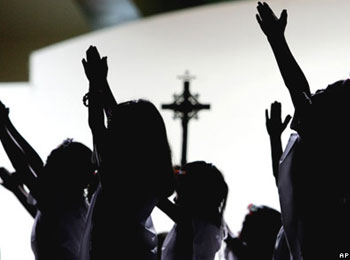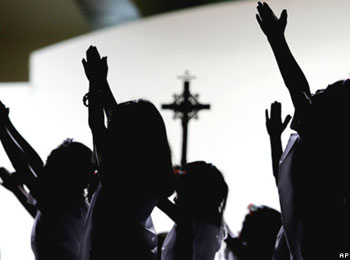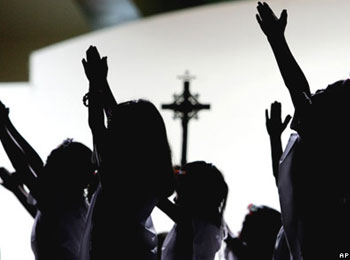 TWO hundred Muslim rebels attacked a bustling port city in the Philippines last week, taking 200 to 300 people hostage in the latest standoff between the Muslim-minority and the government.
The fighting began after troops backed by tanks blocked the Moro National Liberation Front (MNLF) guerillas from marching into Zamboanga and its surrounding communities. So far, an estimated 62 people have been killed and 112 have been wounded.
Known hostages included Pastor David Nifras and Father Michael Ufana, a Roman Catholic priest. The MNLF guerrillas used hostages as human shields for protection against military and police. Latest reports from World Watch Monitor and Catholic Bishops' Conference of the Philippines said the rebels released both Ufana and Nifras. Other news sources claim Nifras escaped. More than 100 people are still captive.
"There's this very complicated situation mainly because you have a few different Muslim terrorist groups that want to take and make that southern Philippine island into an independent Muslim state," said Jerry Dykstra, director of media relations for Open Doors USA. "Christians are caught in the crossfire. This conflict has been going on for four decades."
The MNLF emerged in the 1970s and has been the main driver for the minority Muslims' struggle for self-rule in the predominantly Roman Catholic nation. MNLF's frustration over the government's recent peace negotiations with a different Islamic faction, the Moro Islamic Liberation Front, spurred the Zamboanga attack.
Often the rebel groups pick out Christians for kidnapping, according to Ryan Morgan of International Christian Concern. Dykstra said a 13-year-old Christian told Open Doors the MNLF rebels asked the people in his town their religion and if they couldn't recite a prayer from the Koran, they were hit with a gun or taken hostage.
While Christians in the Philippines enjoy religious freedom, Morgan said the situation is always tense since Christians, especially foreign ones, are often kidnapped and held for ransom by Muslim extremists. Rebel groups like the MNLF, Abu Sayyaf, and others are "fundamentally, radically Islamist and their goal is to establish an autonomous Muslim state in southern Philippines," Morgan said. If they succeed, Christians in the area could expect persecution through Sharia law.
As the standoff in Zamboanga continued, Abu Sayyaf terrorists tried to set fire to a village and a wharf in the nearby town of Lamitan city, but government forces thwarted the attempt.
Philippine troops fought back this weekend in the coastal villages where Muslim rebels held scores of residents hostage in the standoff. By Monday, the military recaptured 70 percent of the coastal areas occupied by the MNLF, but about 100 rebels remain in hiding with their hostages.