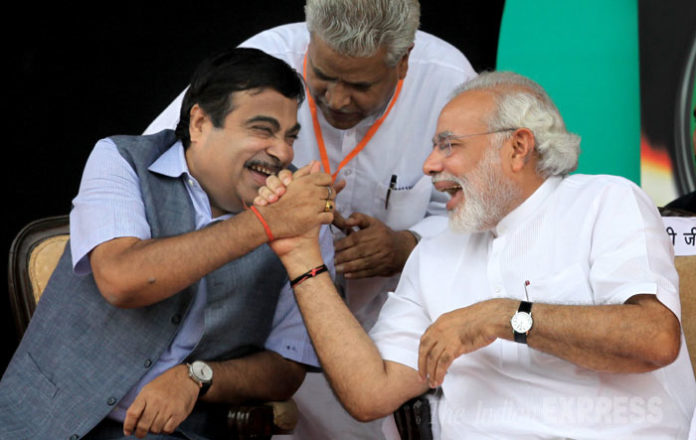 IN a rather candid confession, Union Minister for Road Transport and Highways Nitin Gadkari has said that the Bharatiya Janata Party (BJP) led by Narendra Modi came to power on the basis of unrealistic promises, which unexpectedly gave false hopes to the people of the country.
In the video, which was shared by the Congress party on Twitter on Monday, Gadkari can be heard telling Bollywood actor Nana Patekar during a talk show on TV: "We were very confident that we can never come to the power. So our people suggested us just to make tall promises. If we don't come to the power, we won't be responsible anyways."
"Now the problem is that people have voted us to the power," he laughs and adds, " Now people remind us of our promises along with the dates. Now a days, we just laugh and move on." Watch the video here.