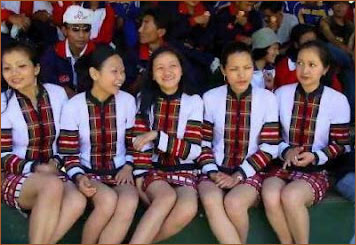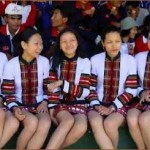 IN an apparent fight against questionable dress sense exhibited by some members of the congregation, the church in Mizoram has banned women from wearing trousers or showing cleavage when inside the sanctuary.
According to a report in today's Times of India, the dress diktat by the Synod Executive Committee (SEC), the second-highest decision-making authority of the Presbyterian Church, advocated a return to the tradition attire.
"They should not wear trousers, see-through dresses, or clothes that expose the breasts and show too much skin. Tight garments must also be avoided," the guidelines said. Wearing a traditional Mizo 'puan' (a piece of cloth women wrap around their waists reaching their ankles) is termed 'respectable' and encouraged by the church, the report said.
The church, however, has not drawn up any dress code for men. The SEC has told them to wear clean shoes and respectable suits to maintain the decorum of the church and ensure its sanctity is not violated.
Although the panel encouraged the use of cosmetics by women it has asked them not to go over the top. On bridal attire, the panel noted: Wedding dresses for brides should be beautiful and respectable.
Some associations also seem to share the church's line of thinking. The Young Mizo Association has expressed strong dislike for girls who attend funeral services wearing tights though no diktats have been issued yet on that front.