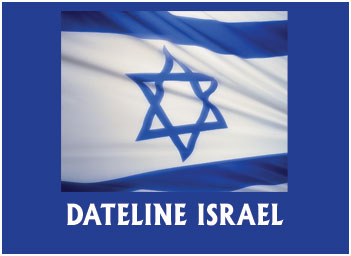 By Don Davis
WITH so many predictions concerning Israel attacking Iran or Israel and USA attacking Iran, I thought I would highlight some realisms of the region.
First, is what everyone wishes would happen; Iran abandons their nuclear weapons program either by choice, by change of leadership, through intimidation or sanctions.
No one hopes this more than Israel. But Israel also knows that any culture which murders their own children in honor killings, trains their children to be suicide bombers, brutally executes individuals for alternative lifestyles and their women for accused adultery, restricts women of human rights, and severely tortures anyone contrary to government norms has little hope of relinquishing the quest for nuclear power and glory.
Many western analysts make the mistake of projecting what the Iranians would do based on what they, the analysts, would do. Unfortunately, they do not understand the radical rift between western society and Islamic mentality. Many Muslims think of westerners as sub-citizens, unworthy of Muslim civilization. We are seen as cowardly, corrupted pansies (to put it politely), destined to be destroyed by world-ending, dominating Muslims.
Furthermore, westerners seem gullible to Iran's delay strategies, which try to play USA against the EU, use military demonstrations for intimidation, then offering to talk or negotiate (some refer to this as extortion) so in time they can complete their nuclear weapons program. Exactly like North Korea.
Also read: Why Israel's 'friends' won't stand up to Iran
Fortunately, Israelis know from historical Middle Eastern behavior and cultural patterns that it is highly unlikely Iran would purposely choose the enormous embarrassment to give into the west (unless they secretly have what they want), just like a less formidable Saddam Hussein did not back down from USA and the coalition forces.
This brings me to the second point, limited or regional warfare.
Also read: Does Iranian leadership indicate that history is repeating?
Israel is surrounded by countries that attacked them in the past. With the current uncertainty of the Arab mayhem, these countries have it in them to do so in the near future. In addition, Israel is small and narrow making it an easy target for rockets, guided missiles and/or a combined Arab attack.
In 2007 there was a report that the Arab nations had learned important lessons from the 1967 Six-Day War and the 1973 Yom Kippur War; air superiority is vital even if it is guided missiles, the importance of precise intelligence, the significance of a preempted strike, and the essential nuclear option.
As a result, removing the threat of the Israeli Air Force, having updated and reliable intelligence, a nuclear option (which is Iran's ambition), and a preempt strike scenario are crucial factors to defeat Israel. That is why some analysts believe Hamas, Hezbollah (for Iran), Al-Qaeda, Syria, Egypt, and Turkey have tested the Israeli military responses and abilities.
These foreign nations are also rumored to be recruiting willing Israeli Arabs, known in Israel as the Fifth Front or Fifth Column, to provide real time intelligence in preparation for war against Israel. The spies (or traitors) are alleged to provide information on targets such as individuals, buildings, roads, institutions, organizations, major infrastructure companies, and defense systems.
Israeli Arabs work as laborers in almost every major infrastructure in Israel including hospitals and private homes. They know who is who and exactly how to disrupt and eliminate any threat. In other words generals, politicians, doctors, and anyone thought to be essential in leadership, response and combat crews could be targeted.
Why, did you ask? Some Israeli Arabs want the land, return of their family members that fled in the '67 War, and to gratify their eternal hatred of Judaism (which includes Christianity).
However, despite being fully aware of the occasional problematic Israeli Arab spy, Israel to its credit (but it never gets the credit) does not persecute the Israeli Arab population (most of which are law-abiding and loyal). Israeli Intelligence keenly monitors the situation and prosecutes if and when legal evidence is obtained.
Also read: What is the State of Israel really like?
Other countries publicly attack such citizens without trial. All you have to do in an Arab country if you want to mob an individual is cry out "Israeli"!
Also read: Why does Israel always get the bad press?
But, foreign embassies in Israel that represent western countries should be wary, too. Just because a person or culture is polite does not mean they like you. If you are not a Muslim, then you are an infidel and in danger of being exterminated in an Islamic War. Therefore, embassies should be careful with any foreign worker. This is particularly true with people and cultures intolerant of western society, foreign workers dependent on the host country to obtain a work visa (in exchange of spy), and who are vulnerable to religious (Islamic) or mafia-type (criminal) gangs.
Embassy members go through strenuous security investigations in order to fulfill their jobs, which is impossible to conduct on a foreign worker who assists with the house chores and with embassy children. Foreign workers, many of whom come from countries that have Muslim communities, are known to have formed "mafia-type gangs" and intimidate assault and blackmail their own countrymen and women. (Instead, embassies should utilize their own country personnel such as interns, trainees, college students or people pursuing a culture, linguistics, politics or government career).
More specifically, Americans and American infrastructure throughout the Middle East must assume they are targets in the Arab attack setting since USA/Israel cooperation appears plausible. Israeli Arabs or foreign workers can easily provide information about US infrastructure from Jaffa, East Jerusalem and certain Arab villages near the education facility.
Now, the past well-known tensions and behavior seemed to doom any USA/Israel combined engagement. In fact, the turmoil was so great that Israel refused to give USA a notice of an Iranian strike amidst reports that Israel would attack before the US presidential elections. Two reasons, the Israelis felt the US president wouldn't criticize or punish Israel jeopardizing his vote with American Jews and if elected to a second term the president would criticize and punish Israel to prevent a pre-empt strike.
Except, recent news claims that USA is finally cooperating with Israel is good news indeed. Although, the stealth plane, which I guess is not so stealthy, nor un-hack worthy to a third world country, was not a confidence booster of USA ability. (That is, unless, the drone was purposely allowed to be hacked).
Because nothing promotes disaster more than indecision or lack of confidence in wartime, we don't want a repeat of the Carter Administration's Iranian rescue failure. If the leadership is unsure about planning, it will negatively affect everyone when a plan is implemented. If the leadership does not show confidence and undivided support, it will be harmful to everyone in command and those in participation. If this is the case it is better to let Israel go alone as their decision is solid, their goal is firm, and their confidence is unwavering.
Nevertheless, there are many positives to USA finally committing (or we hope so). But, first I will list what is probable if USA doesn't get involved.
Disadvantage potentials to USA standby:
Israel preempt strike of Iran
Iran, Syria, Hamas, Hezbollah, (maybe Turkey and Egypt, too) preempt strike Israel
Further deterioration in Egypt, Syria, Turkey, Iraq and Jordan
USA having to react to regional conflict, which might include bio/chemical, nuclear weapon usage
Massive oil disruption and/or blackmail
Massive travel disruption
Massive business disruption
Regional war expanding to world war
Terror activity targeting westerners including USA homeland
USA national "blame-game" and political fallout because of disruptions, financial loss, deaths, and war
Advantage potentials to USA attacking (with successful or reasonable conclusion):
Have all weapon platforms to successfully destroy, cripple and/or contaminate sites
Advantage and luxury to plan and execute attack on USA timing, terms & abilities
Establish authority and control which is necessary in a Muslim-Jihadist mentality-educated region where only power, force and action is respect and obeyed
Keep oil stability
Keep regional security and balance by preventing Iranian nuclear blackmail, a nuclear Iranian regional state block to include Syria, Egypt, Pakistan, Afghanistan, and reluctant Iraq, Turkey, Kuwait, Saudi Arabia, Jordan, etc. due to Iranian nuclear power pressure
Slow Russian, Chinese and North Korean influence in the Middle East
Force would send a sobering message to all of North Africa, North Korea, Venezuela, Hamas, Hezbollah, Turkey, Syria, Iraq, Jordan, Afghanistan and Pakistan to behave
Limited losses to Israel and Americans in Israel and the Middle East
Gratitude of Israel, proof of USA protection of Israel which may be encouraged into further talks and concessions
Existing USA administration will be seen as "saviors" and visionaries instead of repeating WWII mistakes
Dissipate some of the domestic USA political pressures
A much needed re-election platform for the present administration
The list above is, in human and physical terms, possible actions and reactions. Even so, I don't often analyze material while excluding God. And people continually ask, does Biblical prophecy play a role in these conflicts?
That's a tough question and hard to forecast because factors change swiftly (maybe even before this article is published) and many times prophecy speaks about an "end" of an event, not necessarily of the processes of how it gets to the end.
Be that as it may, if we have a regional war, which is a logical extension to any action whether against Iran or against Israel and it stays a regional war without grossly affecting USA and Europe. If during that regional war the Israeli leadership infrastructure sustains death and damage, and the Arabs suffer far worse in death and destruction, then I would suggest that Ezekiel chapters 34, 35 and 36:1-7 might apply.
Read more columns by the writer
Don Davis has over 20 years experience in analytic research particularly regarding Israeli, Middle Eastern culture, behavior and historical patterns. Don is based in Israel, from where he monitors and evaluates worldwide information on finance, technologies, industries, and the military/political environment for a US consulting company.