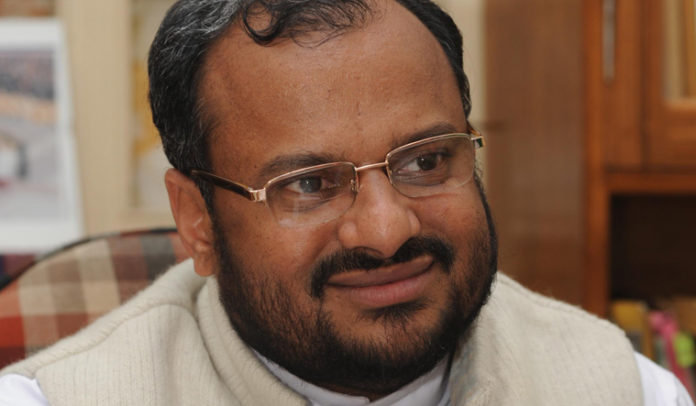 Kerala police has asked Bishop Franco Mullakal of Jalandhar diocese, accused by a nun of raping her, to appear before the investigating team on September 19.
The decision to summon the clergyman was taken after a meeting chaired by Vijay Sakhare, Inspector General (Ernakulam range), which was also attended by Kottayam District Superintendent of Police Harisankar and Vaikom Deputy Superintendent of Police K Subhash amid mounting pressure on police to initiate action against Mullakal.
Before the meeting, being held amid allegations of attempts to sabotage the case, Subhash told reporters that a notice may be issued to Bishop Franco Mulakkal of Jalandhar diocese to appear before the investigating team.
"There are a lot of contradictions in the investigation right now. Unless these contradictions are ironed out, filing the charge-sheet would be difficult. It will only go on to help the accused. So we are in the process of clearing these contradictions. The accused Bishop Franco Mulakkal has been sent a notice to appear before the investigation team on September 19. He will be questioned by a team led by Vaikkom Dy SP K Subhash," Vijay Sakhare told reporters .
While considering a plea filed by George Joseph K of the Kerala Catholic Church Reformation Movement seeking a court-monitored probe into the case, the court had said, "Law is above all other things and it will take its own course."
Slamming the public outcry over the alleged delay in action against Jalandhar Bishop, Auxilary Bishop of Changanassery Archdiocese, Thomas Tharayil sought to know whether declaring a person guilty without an investigation and trial was also a new Kerala model.
Tharayil said he had learnt that one should be treated as innocent till his crime was proved before the Court of law."If an accused is a priest or a Catholic Bishop, he will be treated as a guilty till his innocence is proved," he added.
Meanwhile, agitation of various Catholic reformation organisations in Kochi seeking justice for the nun entered the fifth day .
Many cultural icons in Kerala including noted poet Balachandran Chullikkad have supported the protest.
Leaders of the Mahila Congress, BJP and various rights organisations expressed solidarity with the protesters.
The nun had Tuesday shot off a letter to the Vatican representative in India to sack the Bishop, claiming he was using "political and money power" to bury the case.
Making a fervent plea for urgent intervention, the nun, in a scathing letter, also sought to explain her silence before coming out against the bishop, saying she had "tremendous fear and shame" and wondered why the church was "closing its eyes towards the truth".
Speaking to reporters in Jalandhar, the Bishop had said, "If I am found guilty, which I am not, I am likely to be punished. I will appear before police if I am summoned. I am a law abiding citizen."