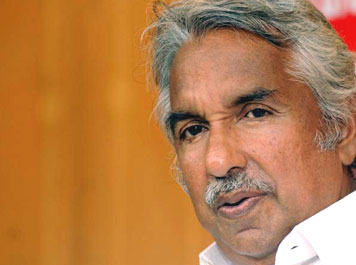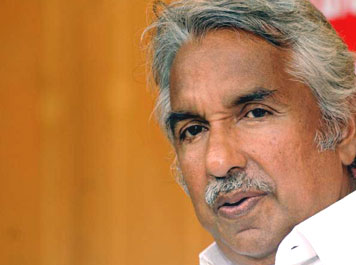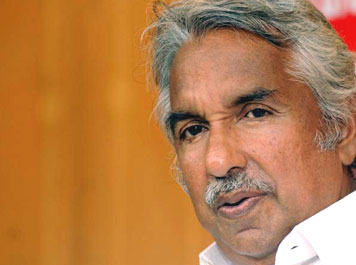 DESPITE strong opposition even from a section of ruling Congress led-UDF to the private international airport at Aranmula, Kerala Chief Minister Oommen Chandy on Wednesday asserted his government would go ahead with the project.
Referring to the complaints that the airport project would adversely affect the environment and ecology of the area, Chandy said 'environment degradation had already taken place'
.
The government had taken a 10 per cent stake in the Rs 2,000 crore project prmoted by Chennai-based KGS Group at Aranmula in Pathanamthitta District, about 125 km from here.
The project was proposed and sanctioned during previous LDF rule and 'now they are opposing it', Chandy said to a question during Cabinet briefing.
"What is the point in saying now that they have made a mistake by approving the project"? he said adding 'who will answer for the paddy fields already filled up for the project"?
However, he said the UDF government would not acquire any more land for the project and also steps have been taken to de-notify the lands acquired during the previous LDF rule, which was not necessary for the project.
The project had ran into trouble with local people protesting against it on the ground that it would endanger the environment and there was no need for an airport in that area.
Recently, a group of people from different walks of life, including 72 legislators, some of them from Congress-led UDF, submitted a mass petition to Prime Minister Manmohan Singh for withdrawal of the Central clearances given to the airport.
The MLAs who signed the petition included AICC secretary V D Satheesan, M V Shreyams Kumar (SJD) and T N Prathapan (Congress).
A local resistance group 'Aranmula Heritage Protection Council', backed by various political parties and cultural outfits, has been running a campaign against the project arguing the vast stretches of paddy field will be lost if it was allowed.
The project promoters, however, have rejected this contention holding that much of the land acquired had been lying fallow for decades.
They have justified the need for the airport on the ground that area has hundreds of NRIs working in various parts of the world and is also close to Sabarimala temple which attracts devotees from all over the country and abroad. Manorama News