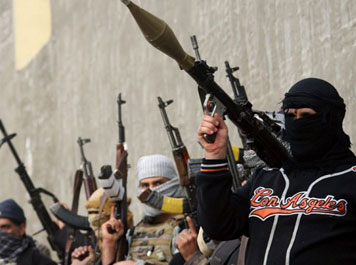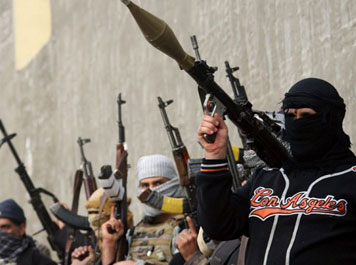 JORDAN called Wednesday for a decisive battle against the Islamic State group, declaring "this evil can and should be defeated," after the militants burned a Jordanian pilot to death in a cage and gleefully broadcast the horrific images on outdoor screens in their stronghold.
Waves of revulsion over the killing washed across the Middle East, a region long accustomed to violence. In mosques, streets and coffee shops, Muslims denounced the militants' brutality and distanced themselves from their violent version of Islam.
Even a prominent preacher with close links to jihadi groups said Islamic State militants miscalculated if they hoped the images of the pilot's agony would galvanize greater opposition to a US-led military coalition that has been bombing targets of the group.
"After millions of Muslims were cursing every pilot (in the coalition), with this act, they (IS) have made the burned one into a symbol," Abdullah al-Muhaysni, a Saudi sheik, wrote on his Twitter account.
The Islamic State group, which controls large areas of Iraq and Syria, has killed captives in the past, posting videos of beheadings and sparking widespread condemnation. However, the killing of Lt. Muath al-Kaseasbeh, who crashed over Syria in December, also highlighted the vulnerability of Jordan, a key Western ally in the region, to threats from extremists.
Jordan was long considered an island of relative stability in a turbulent region, but in recent years had to absorb hundreds of thousands of war refugees, first from Iraq and then Syria, at a time of a sharp economic downturn.
Jordan receives hundreds of millions of dollars in foreign aid a year, but grinding social problems persist, including high unemployment among young men, a reservoir of potential IS recruits.
Experts estimate Islamic State and other jihadi groups have thousands of supporters in the kingdom, with an upswing last year after the militants declared a caliphate in the areas they control.
The United States and Israel are particularly concerned about any signs of turmoil. Israel views Jordan as an important land buffer and the two countries share intelligence. AP