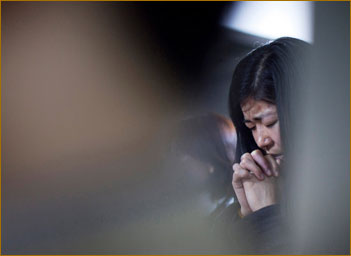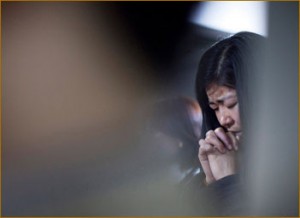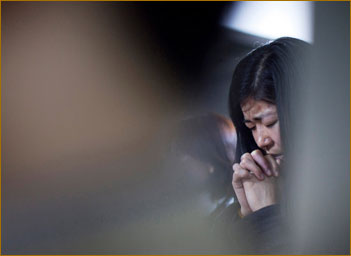 By Robin Sam
Indeed, all who desire to live a godly life in Christ Jesus will be persecuted (2 Timothy 3:12).
IN July last year, the University of Illinois fired an adjunct professor who taught courses on Catholicism after a student complained that the instructor had engaged in 'hate speech'.
Professor Ken Howell's crime was that he had said that he agreed with the church's teaching that homosexual sex is immoral.
Howell, who taught Introduction to Catholicism and Modern Catholic Thought, was fired at the end of the spring semester for sending an e-mail explaining some Catholic beliefs to his students preparing for an exam.
"Natural Moral Law says that Morality must be a response to REALITY," he wrote in the e-mail. "In other words, sexual acts are only appropriate for people who are complementary, not the same."
Very soon, the email found its way to religion department head Robert McKim on May 13, 2010. An anonymous student, who claimed to be friend of the offended student, called Howell's email 'hate speech'.
Although he was subsequently rehired, Howell's sacking pointed to the level of intolerance that the society exhibits towards Christian values and virtues. That this happened in the US, whose founding fathers believed religious freedom to be the 'first liberty', only points to the dangers that adherents of the Christian faith face in other parts of the world.
In Pakistan last month, a Pakistani minister was prevented from delivering the Budget speech because of his faith. Kamran Micheal the Provincial minister for the Human Rights is also the finance minister in the Punjab Assembly. He has held the additional portfolio of finance ministry ever since the Pakistan Muslim league snapped its ties with the Pakistan People's Party. Although as finance minister, Kamran Micheal is authorized and entitled to present the budget in the Punjab Assembly several members of the PML-N held the view that Kamran Micheal should not be allowed to deliver the budget speech because he is a Christian.
The situation in India is no better. Despite the claims of the ruling UPA led by the Congress party that Orissa like incidents were an aberration, Christian persecution is on the rise in the country. In its annual 'Hall of Shame' report released by International Christian Concern, a Washington-based human rights group, India was rated among the 10 worst persecuting countries of Christians. The others in the list were Eritrea, Pakistan, Iran, North Korea, Somalia, Saudi Arabia, Vietnam, Nigeria and China.
Archbishop John Barwa, the head of the Cuttack-Bhubaneswar diocese of the Catholic Church in Orissa, told Agenzia Fides in a recent interview that persecution continues to exist in his State. His archdiocese also includes Kandhamal district which witnessed one of the worse organized attacks on Christians in the country in 2008.
Despite claims by the Naveen Patnaik government in Orissa that Kandhamal is now peaceful and Christians have been rehabilitated, the archbishop says: "Christians are terrified and cannot return to their homes. There is a subtle form of oppression and intimidation carried out openly by the Hindu extremist groups."
"Persecution exists, we face many challenges, not without concerns. But we believe that persecution is part of our Christian vocation and Christian life. We are not afraid, but we live it as a blessing from God. We know that where there is persecution, faith is strengthened, and today I am proud to say that faith in my people is strengthening. The blood shed for the faith in Christ is always the seed for new Christians: in Orissa the number of Christians is increasing," he told Agenzia Fides in an interview published on May 19, 2011.
Persecution is not a localized phenomenon. It's truly gone global. For the past two months, Shouwang Church in China has come under intense pressure from the Beijing police and the local administration to keep their worship session strictly indoors. In China, where only churches registered with the government who are members of the Three-Self Patriotic Movement are considered legal, Shouwang Church's courage to defy orders and conduct worship in a public square in Beijing has been met with brickbats and bouquets.
Registering a church in Communist-ruled China attracts heavy restrictions on its activities. The registered churches are prohibited to engage themselves in evangelism, hold Sunday School and baptize children and teens.
Over 160 believers were arrested the first week the Shouwang Church tried to meet outdoors. In the second week, about 50 were arrested while approximately 40 were arrested on the third week. Arrests continue even now as 30 were arrested on the fourth week, 13 the fifth week, 20 the sixth week, 25 the seventh week and at least 20 the eighth week.
According to reports, the church has nearly 1,000 members. Baptist Press reported that all the church's leaders have been under house arrest for weeks, and some members have lost their jobs and been forced from their homes as the government pressures employers and landlords.
However, all is not bleak among the believers in the Shouwang Church. In a rare show of camaraderie, members belonging to other 'illegal' and underground churches also turned up in Beijing to express support and solidarity with the arrested pastors and church laity. While some sang choruses in the public square, others opened their Bibles and read out passages.
Religious persecution seems to be on the rise the world over.
However, we need to examine if Christians are always the target of religious persecution as claimed by mission agencies and churches. Releasing a report titled 'Persecuted and Forgotten?', UK-based AID to the Church in Need said 75 percent of religious persecution in the world is against Christians.
The study that examined the situation in as many as 33 countries, said most of the persecution was occurring in the Middle East, Africa and Asia.
The report's findings underline the words of Pope Benedict XVI, who at the beginning of 2011 said: "Many Christians live in fear because of their pursuit of truth, their faith in Jesus Christ and their heartfelt plea for respect for religious freedom."
The report also reveals that countries such as Venezuela, Zimbabwe and even the Holy Land are guilty of religious persecution.
Christians face increased persecution in 22 countries among those examined, with Egypt, Iraq, Nigeria, and Pakistan being among the worst countries for believers to live in. The report said that now 100 million Christians worldwide are facing persecution.
In two-thirds of the countries where persecution of Christians is most severe, there are strong indications that the problem has worsened, the report claimed.
On March 19, this year Archbishop Bashar Warda of Erbil, Iraq, while speaking at the Armagh Diocesan Pastoral Centre in Dundalk, Ireland, during the presentation of the 2011 report of Aid to the Church in Need on Christians oppressed for the faith, said between 2006 and 2010, 17 Iraqi priests and 2 Iraqi Bishops were kidnapped in Baghdad, Mosul and Kirkuk. While many were held for days; some of them were detained for weeks. He said almost all were beaten or tortured by their kidnappers. Most were released, but one bishop, four priests and three sub-deacons were killed. In most cases, those responsible for the crimes stated they wanted Christians out of Iraq.
Things are no better in Nigeria, Egypt, North Korea, Eritrea and Indonesia among other countries.
On October 31, 2010, 58 people, including 51 hostages and 2 priests, were killed after an attack on Our Lady of Salvation Syrian Catholic church in Baghdad. A group affiliated to Al-Qaida, Islamic State for Iraq, stated that Christians were a 'legitimate target.'
Fearing more concerted attacks on their lives and property, Christians have been fleeing Iraq for several years now.
"It is difficult to know exactly how many Iraqi Christians live outside Iraq, but estimates suggest that over half the population has fled the country with hundreds of thousands in Syria, Lebanon, Turkey, and Jordan. At least a million more Iraqis live in the US, the United Kingdom, the European Union, Australia, and many other countries," Archbishop Bashar Warda says.
This figure is besides the several thousands of people who were internally displaced persons (IDPs).
The reasons for persecution targeting Christians could be many. While some attribute the high levels of persecution to the rise of jehadi brand of Islam, there are others in the Christian community who say the oppression is because of the Church's 'aggressive evangelistic outreach'. However, believers rooted in the Word need not be bemused. Persecution is foretold in the Bible. Jesus Christ foretold it in the Gospels.
Beware of men, for they will deliver you over to courts and flog you in their synagogues, and you will be dragged before governors and kings for my sake, to bear witness before them and the Gentiles (Matthew 10: 17-18).
'But before all this they will lay their hands on you and persecute you, delivering you up to the synagogues and prisons, and you will be brought before kings and governors for my name's sake' (Luke 21:12).
The apostles strengthened believers to go through hardships to enter the Kingdom of God (Acts 14:21-22).
And Paul tried to build up the church's faith by saying why true believers would not be overcome by 'trouble or hardship or persecution or famine or nakedness or danger or sword' if they remain in Christ (Romans 8: 35-39).
In 1 Peter 4:12-16, Peter went a step ahead and said how believers ought to rejoice when they are faced with fiery trial as they are sharing in 'Christ's sufferings.'
Christians in Orissa understood what it is to share in Christ's sufferings through the dark days of 2008 and now believers all over the world are beginning to understand the import of the verses.
In its statement issued shortly after attacks were unleashed on them, the Shouwang Church in Beijing said it will continue to try and meet as long as God leads them.
It said: "Though we often beg God in our prayers to open up a road for us as soon as possible so that we can worship together at an indoor site, in awe we give the road ahead into the hand of God. It is our belief that if He wants us to run further distances in this race than what we have predicted, He must have a beautiful intention in this and He will bestow enough grace on us so that we have enough endurance and strength to experience the eventual triumph with Him."
"Even though we get tired, our God is a God who 'neither sleeps nor slumbers' and 'gives strength to the weary and increases the power of the weak'," the church said. "In this race, may we not look at our weakness and fatigue but rather keep our eyes always on the Lord Jesus Christ who is the author and finisher of our faith, believing that whatever perfect work He has begun will, at his appointed time, surely bear fruit."
Will you say an Amen to that prayer?
(With inputs from Xavier P William in Islamabad and news agencies)
Follow The Christian Messenger on Twitter | Facebook