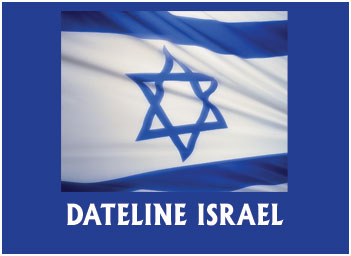 By Don Davis
IF the unrest in North Africa and the Middle East indicates the beginning of prophecy, then how do Ezekiel chapters 34-39 and verses in Isaiah, Jeremiah, Zechariah and Revelation correlate with regional countries in their current state?
Time and word space do not allow me the luxury of comprehensive details, nor adjustments to further world event altercations after being published. Quick answers to how the situation in North Africa and the Middle East might affect Israel could be one or more of the following 5 occurrences:
1.      Nothing may happen to Israel if they quietly and patiently wait it out; rather, they might become wealthier due to their financial stature, new found gas reserves, electric car technology, and aggressive search for oil.
2.      The whole region calms as the Arab countries stabilize into democracy or a sort of democratic arrangement.
3.      Israel experiences economic depression along with the whole region due to regional instability, national protest or civil war. After that, Israel becomes prosperous.
4.      Israel suffers continual attacks from Hamas, Hezbollah and economic uncertainty due to regional instability. Eventually, Israel stabilizes.
5.      Combined Muslim, Arab assault on Israel causing widespread regional devastation with slow recovery.
If the prophecy in Ezekiel happens in chronological order, then according to chapters 34 to 37 the 'shepherds' that have ruled selfishly and corruptly have been indeed removed (Ezekiel 34:10, Jeremiah 23:1-4). At the same time, Mount Seir (Ezekiel 35:1-4), all Edom (Ezekiel 35:15, 36:5, 7) and nearby nations hostile towards Israel suffer scorn and desolation.
If any of the numbered occurrences or a combination thereof transpires; the Lord may use protests in Israel to remove the 'shepherds' (Ezekiel 34:1-4, Ezekiel 34:17-22). Some analysts suggest Israel might descend into civil war.
Afterwards the Lord rescues and blesses Israel (Ezekiel 34:11-16, Ezekiel 34:25-29). Israel becomes more inhabited beautiful and prosperous (Ezekiel 36:10-12). Israel lives in peace and safety (Ezekiel 36:13-15), and is no longer plundered (Ezekiel 34:28).
Israelis living around the world return to a safe, productive and unified Israel (Zechariah 8:7, Ezekiel 36:19, Ezekiel 36:24). Perhaps along with the 'Lost Ten Tribes' (Jeremiah 23:7-8) which might explain the 'dry bones' (Ezekiel 37:10-14) Ezekiel prophesied to in the valley.
North Africa and the Muslim Middle East sink into chaotic,  tribal and religious warfare by which the Lord achieves His desolation and scorn onto Mount Seir, Edom, and nations around Israel (Ezekiel 35:5-14). Then the region settles into prolonged peaceful coexistence.
However, after the peaceful coexistence Ezekiel 38 foretells a grim prediction of a massive attack on Israel and a possible obscure reference of a destructive war in Israel prior to chapter 38 which is why I included events 4 and 5.
Ezekiel 38:8, states when Gog, of the land of Magog, and their allies move down to attack Israel, quoted scripture says: "In future years you (Gog and Magog) will invade a land that has recovered from war, whose people were gathered from many nations to the mountains of Israel, which had long been desolate. They had been brought out from the nations, and now all of them live in safety."
So if Ezekiel 38 is not talking about recovering from Israeli wars and conflicts since1948 or the safety of the so-called 'peace process', then before Gog and Magog attack Israel in Ezekiel 38, Israel will have experienced another horrid war. Possibly before Ezekiel 34 or during chapters 34 and 35, a war that has left the land desolate.
In this scenario based on the current realities it doesn't take much to envision Israeli desolation from Hezbollah's 40,000 plus rockets and missiles, Syrian missiles, Iranian missiles, Turkey's support, Hamas' rockets in addition to Israel's military retaliation.
This also might explain Isaiah 17:1-3 which prophecies the complete destruction of Damascus.
Maybe more countries in North Africa and the Middle Eastern will join the war against Israel.
Thus, the shepherds are removed. Mount Seir, Edom and all the surrounding nations are punished, expatriates from Israel return to join the survivors, the land recovers and Israel prospers in peace as forecasted in Ezekiel 34-37, and the last part of 38:8.
Applied lessons from Ezekiel 34-39 prophecy?
Christians should take special note that unlike other countries in prophecy, the Lord eventually forgives, blesses, protects, and fights for Israel against nations and people who afflict her. Most notably in Ezekiel 38:18 through 39:29 and Revelation 12:5-6, 14:18-20, 12:13-16, 14:1-5, 7:4.  (To be continued)
The writer will in Part 2 of the article talk at length about Gog and Magog, Babylon the Great, the Beast, the Great Tribulation and guidance from Jesus Christ.
Read another column by Don Davis

Don Davis has over 20 years experience in analytic research particularly regarding Israeli, Middle Eastern culture, behavior and historical patterns. Don is based in Israel, from where he monitors and evaluates worldwide information on finance, technologies, industries, and the military/political environment for a US consulting company. For general feedback, write to christianmessenger [dot] in [at] gmail [dot] com
Follow The Christian Messenger on Twitter | Facebook