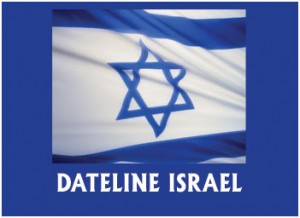 By Don Davis
NEARLY everyone has heard of the powerhouse Israel is in regards to start-up companies, creative ideas and investment. In addition, during the past few years Israel has appeared to weather the recession storm with carefully planned adjustments to minimize the impact on their economy. But, amid the ongoing Arab Palestinian issues and widespread Middle East instability investors are increasingly asking if it is still safe to invest in Israel.
In this column I will concentrate on business operations, investment, tales, misconceptions, divesting and boycotts (I have commented on some of these items in earlier articles).
Some companies, organizations and religious establishments have already taken selective boycott and divesting steps to address what they consider apartheid behavior by Israel against Arab Palestinians. But, this is only a hypocritical, ignorant and convenient cloak utilized by people, organizations and companies with agendas unwilling to accept facts and reality. Moreover, they allegedly have an anti-Jewish or anti-Israel scheme as encyclopedias, historical documents, the Bible, and living historians can confirm there is no such thing as a Palestinian race. (Note: some Bibles, dictionaries and encyclopedias have been updated to accommodate a future 'State of Palestine' as if it already existed, and contain material provided by organizations promoting such achievements. This misinformation is flooded on the Internet).
The land commonly known in ancient times as Canaan or Israel was initially renamed 'Palestine' by the Romans to insult the Jews living there (Palestine symbolized the Tribe of Philistines, enemies of the Israelites).  The term 'Palestine' eventually became well-known during the British Mandate for Palestine era from which the State of Israel was reborn in 1948. During the 'Palestine Territory' millennia, the territory had several ethnic groups and religions integrated due to the expulsion of many Jews by the Assyrians and Babylonians, and colonization from eastern settler tribes. Consequently, both Arabs and Jews in the territory were referred to as Palestinians.
In 1923 the League of Nations (replaced in 1945 with the United Nations), confirmed the Mandate for Palestine formalizing the division of British protectorates in the territory, formerly ruled by the Ottoman Empire, for a national home for the Jewish people, under British authority, and Transjordan (country of Jordan) to be ruled by the Hashemite family (currently King Abdullah II ibn Al-Hussein).
So in modern times, Israel, in theory, could be called Jewish Palestine. However, the Jews prefer 'Israel' as it was originally called several thousand years ago, named after their forefather Israel, commonly known as Jacob, son of Isaac, grandson of Abraham (rather than naming it after the Philistines as the Arabs want to do). Additionally, neither are the Israelis 'occupiers.' This is because the contemporary Israelis and ex-Jewish Palestinians are living in their own ancestral land which has had a continual Jewish presence from ancient days.  In fact, the original land of Israel was significantly more extensive than its current borders therefore the Arabs might be considered 'the occupiers'.
Furthermore, there is no way a truly sincere person, organization or company could divest or boycott Israel unless they go all the way. This would mean divesting and boycotting (including usage) of anything to do with medical, computers, cell phones, music, gaming and movies as Israelis or Israel has contributed, invented, has the patents, provided the lyrics, music, plots, scripts, or the Research and Development (R & D), or has (application) software and/or the hardware in these categories. And, I encourage people to research for themselves what I have presented.
Now that we've established Israel's vast worldwide technical dominance, I should point out that veteran investors are not intimidated to invest in Israel, and Israel has a very loyal pool of investors (even purportedly secret Arab investment).  Investment in Israel thrives, including western investment, despite socialist business behavior trends, accountability challenges, possible organized crime infiltration, and controlling unions. (Except, this financial description could describe numerous countries in Europe, Asia, Africa, and North and South America).
For example, when I first came to Israel there was a popular saying among international Jews and locals. "If you want to make a little money in Israel, bring a lot of money with you". Then, when making a transaction in the banks, the tellers didn't use consistency or face the bills in the drawers. There were no financial or business standard operating procedures.  When making a notable purchase, every page of the contract had to be initialed in fear parts of a page would be altered (still in practice). Rumors flourished whether Israel was one big financial bubble or pyramid, based on unsupervised and erratic business practices, the nineteen or so families that controlled the majority of the wealth (and trading among themselves), and the veiled Israeli financial market. Too many institutions were accustomed to massive overseas contributions, companies addicted to overseas investment (no internal watchdog for outside investment), and nearly everyone depended on State of Israel bailouts in case of failure which contributed to a comprehensive severe lack of accountability.
Although, beginning in about 1995 Israel started to change. They realized the population needed western business tactics and education if Israel was to compete in the world market. The government began strict enforcement of International Monetary Fund (IMF) regulations, local banks reorganized, individuals trained in western business, and Israel brought in a talented Bank of Israel Governor to pull the country out of the foreseen socialistic monetary tailspin.
At present, according to western standards there is more progress needed as Israel is still under a massive burden from social institutions and government owned companies. In fact, Israel might witness a further tax increase. The new, untested Israeli Finance Minister really has a challenge ahead dealing with the deficit and balancing a budget along with leadership change at the Bank of Israel. Also, Israel is dependent on trade with several international markets so if the EU market, Euro, US market or Dollar crashes, Israel most likely will suffer.
Nonetheless, despite the world depression Israel is making a monumental effort in strategizing and compensating for future developments. Likewise, if Israel can maintain financial continuity and structure during the global recession, sustain regional security, and achieve the Prime Minister's dream of an eventual tax refuge, maybe along with their recent discovery of oil and gas, in time Israel will be a coveted financial haven to both foreign investors and the Israeli public.
Read more columns by the writer
Don Davis has over 20 years experience in analytic research particularly regarding Israeli, Middle Eastern culture, behavior and historical patterns. Don is based in Israel, from where he monitors and evaluates worldwide information on finance, technologies, industries, and the military/political environment for a US consulting company.