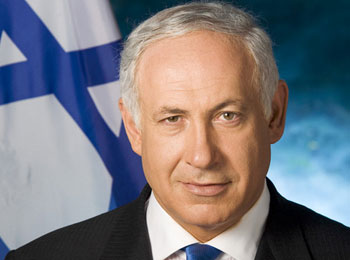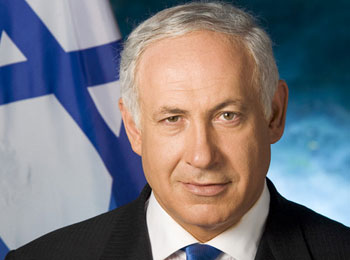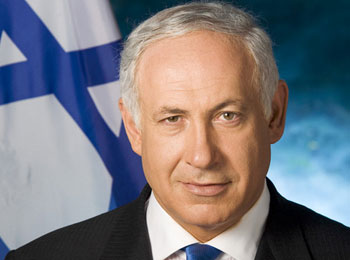 By Don Davis
THE title of this article is quite a sobering question but reasonably relevant because of historical Israeli personalities, actions, past and present behavioral patterns, and current international conditions.
Most of the gentile world acknowledges there was a holocaust. Maybe a few are familiar that Israel is an 'island' in a region of aggressive (and many times anti-Semitic), non-democratic nations that only tolerate the Jewish State's presence.  Many might even admit that Israel needs protection from terror groups and rogue nations.
But, that's where Israel's support ends because the international community as a whole is allegedly full of empty words and guarantees. You see, the international community's historical actions and behavior are well documented too. For example, they did nothing to punish or hold accountable leadership in relation to Russian and Chinese citizen abuse, Iranian population violence or Syrian civil war and chemical weapon use. How many Syrians are dead now? Reports put the deaths at over one hundred and twenty thousand and the civil war has raged for over two years. This is incredible, but mainly a disgusting reality of the lack of international coordination and achievement. And, we're discussing actual people's lives, over one hundred and twenty thousand. I repeat the number because it reflects the international community's disgrace on inaction and ineffectiveness.
So, let's examine Israel's perception on the sole guarantee of protection offered by the United States. I used the word sole because Israel has purportedly assumed for years the EU will be completely unreliable. Anyway, the US Embassy in Libya was unprotected and till this day has not been avenged.  Egypt is still trying to figure out where USA stands on their fluid government dilemma (as is Israel, Jordan, Saudi Arabia, Yemen, and other Muslim nations). Iraq is deteriorating; the Afghanistan fiasco needs no comment, and I've already discussed the Syrian atrocities. Oh yes, and if you believe a recent news report, the USA prohibited the French government from attacking the murderous Assad regime.
I'll add another equation; American and European gentiles have little personal experience being persecuted because of their religion.  However, Israelis still have holocaust survivors to recall the horrors of being gruesomely experimented on medically, beaten, shot, hung and gassed in mass.
Furthermore, Benjamin Netanyahu, the current Israeli Prime Minister, had grandparents who experienced assaults, he lost a brother to terror, in addition to being wounded himself in an anti-terror operation. Believe me, Netanyahu understands the seriousness of war, but most importantly the dreadfulness of what happens if nothing is done to prevent another holocaust. Netanyahu will do what is necessary to protect Israel and its people despite America's pressure and threats. He has the leadership, the fortitude, the mentality, and the experience to do what he believes is essential to ensure Israel's survival in lieu of threats of annihilation from Iran. Anyone who thinks, writes, believes or suggests otherwise is deluded.  Netanyahu has been in war and terror special operations and therefore not intimidated by American threats of boycotts and defunding.
Plus, he has Israeli and (a very important detail) Jewish character, which means he will protect the Jewish State of Israel first and foremost. He feels it is his duty to protect Israel like the prime ministers before him; he doesn't want to risk being the PM who failed to protect Israel from onslaught threats, and has made his intentions publicly clear to protect Israel. Netanyahu does not have a behavioral or historical pattern to assume that he would behave any differently than his predecessors who ordered preempt strikes in 1967 and assaults in Uganda.
Nevertheless, I do have one concern. Because of the supposed extreme American pressure on him not to attack Iran, there might be a chance Israel could act impulsively instead of acting on their timeline. Pressure from friends, even with the best intentions, can cause devastating effects and a ripple effect. Pressure influences confidence, focus and timeliness, and in war this can have disastrous consequences. If Israel does not perform precisely the fallout will be monumental and it will happen fast, probably within minutes, hours at the least. People in Israel will not have time to react (including foreigners and foreign militaries), and the rain of rockets and missiles could be overwhelming.
What's more, Israel has decades of practice acting in secret with both friends and enemies closely monitoring their actions. If they wish to preempt strike without the US knowledge, Israel will accomplish their goal. Moreover, fearing USA would stop them, Israel probably will keep an attack confidential till the last moment possibly putting the US military in a precarious position.
As a result, I would hope the US would increase financial and diplomatic pressure on Iran, while measuring their pressure and disapproval against Israel thus alleviating excess conditions which could cause an Israeli miscalculation. Then, when Israel does attack it would be a coordinate allied assault with the maximum results, and minimum Iranian/Syrian/Hezbollah reprisals due to fear of a collective, crushing allied counter-response.
Read more columns by the writer
Don Davis has over 20 years experience in analytic research particularly regarding Israeli, Middle Eastern culture, behavior and historical patterns. Don is based in Israel, from where he monitors and evaluates worldwide information on finance, technologies, industries, and the military/political environment for a US consulting company.