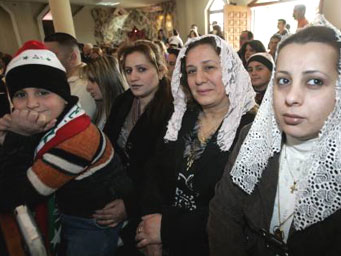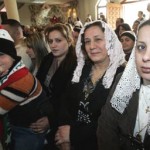 DESPITE suffering some of the deadliest attacks on their community since 2003, most Iraqi Christians are in no mood to call it quits.
They want the Ninevah Plains region to be officially declared a Christian province. Assyrian Christians, who trace their roots to Noah's time, have historically claimed that region as their home.
Declaring the region as a Christian province is key to other Assyrian Christians, who have taken refuge in neighboring countries, returning home, they say.
Assyrian Alliance spokesman Ken Joseph said: "We have 500,000 Christian refugees in neighboring countries. So our position has been very clear to the government. These people will not come home until they have a place to go to."
Recently, Joseph and leaders of 16 other Iraqi Christian organizations met to discuss forming a Christian province. He said just getting the different groups to agree on something was itself a miracle.
Iraqi Christians have in recent weeks been prime targets of Muslim fundamentalists. In one of the biggest attacks in recent times, members of an al Qaeda group attacked a Catholic church in Baghdad, killing 68 people on Oct 31.
Since the October attack, several others have lost their lives, including a Christian shopkeeper who was shot and killed in the city of Mosul. As violence in the region has increased, Christians have become more open to the idea of an autonomous region – a place where they can practice their faith without fear.