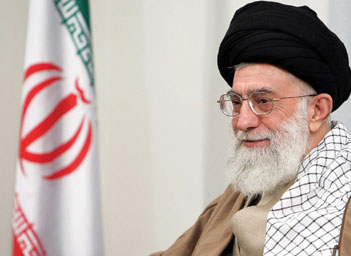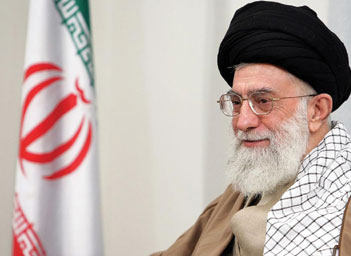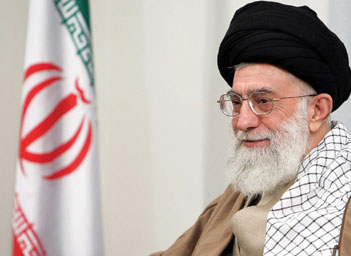 IRAN'S supreme leader on Thursday strongly rejected proposals for direct talks with the United States, effectively quashing suggestions for a breakthrough one-on-one dialogue on the nuclear standoff and other issues.
The statement posted on Ayatollah Ali Khamenei's website echoes previous remarks opposing bilateral talks with Washington in parallel with stop-and-start nuclear negotiations with world powers, including the U.S., which are scheduled to resume later this month.
But the latest comments marked Mr. Khamenei's first reaction since the idea of direct talks received a high-profile boost earlier this week from U.S. Vice President Joe Biden during a security summit in Munich attended by Iran's foreign minister.
Mr. Khamenei's statement also could spill over into the upcoming negotiations in Kazakhstan between Iran and a six-nation group comprising the permanent U.N. Security Council members plus Germany. His apparent references to U.S. sanctions saying Washington was "holding a gun" to Iran suggests Iranian envoys will likely stick to demands for relief from the economic pressures before considering any nuclear concessions.
American proposals for direct dialogue with Iran received a cautious welcome Sunday from Iran's Foreign Minister Ali Akbar Salehi, but with caveats that Washington needs to quiet its "threatening rhetoric" for the offer to get real consideration by Tehran's ruling clerics.
All major decisions in Iran must be cleared by Mr. Khamenei, who has previously opposed direct negotiations with Washington and has shown no inclination of changing his positions.
"Talks will not solve any problems," Mr. Khamenei said in the statement posted Thursday following a meeting with air force commanders.
"You are holding a gun against Iran saying, 'Talks or you'll fire.' The Iranian nation will not be frightened by such threats," he added in apparent reference to U.S. sanctions over Iran's nuclear efforts.