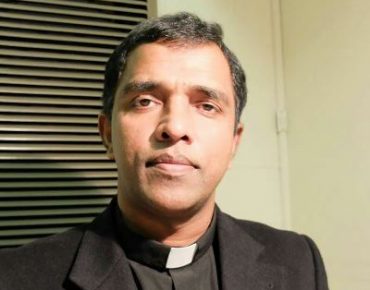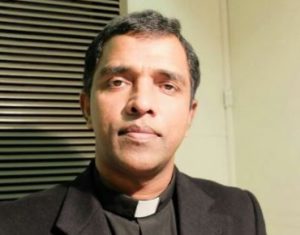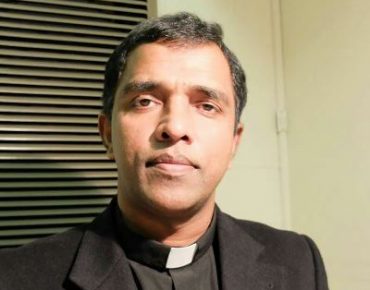 THE INDIAN PRIEST who was wounded in a racial attack in Australia says providence had saved his life.
"And I was in His hands," Father Tomy Kalathoor Mathew said referring to God in a letter to his friends and relatives he wrote from the emergency ward of a hospital in Melbourne.
On March 19, the 48-year-old priest was stabbed in the neck in the foyer of St Matthew's Church at Fawkner North in Melbourne as he was getting ready for 11 am Sunday Mass in Italian.
Police arrested a 72-year-old man by the evening in connection with the attack. He had allegedly approached Father Mathew and told him, "You are Indian, a Hindu or Muslim, you cannot say Mass… I will kill you." An argument broke out between the pair before the man pulled a kitchen knife from his pants and struck the priest to the neck with it before fleeing, investigators have been told.
The Fawkner man has been charged with intentionally and recklessly causing injury.
Father Mathew's letter says, "Hi friends, It's me, Tomy. Thanks for all your concern and support! I'm still in hospital…just to make sure all is good!"
The Indian priest said the wound is not "very deep or serious" as knife had to pass through different layers of Mass vestments.
The "poor guy didn't realize that," Father Mathew wrote.
He also said in the hospital he was surrounded by the media, police and the Indian community.
"I'm in the quiet atmosphere of the emergency ward, so not able to attend any call. Please be sure that I'm in good hands," he added.
Meanwhile, Australia's Melbourne archdiocese and India's Thamarassery diocese have condemned the attack.
Father Mathew is a native of Anakkampoyil, a parish under Thamarassery diocese in Kerala, southern India.
"This is appalling behavior and people should never be treated like this," Melbourne archdiocesan spokesman Shane Healy told reporters.
Thamarassery diocesan spokesperson Father Abraham Kavilpurayidathil expressed shock and anguish over the incident.
Bishop Remigiose Inchananiyil of Thamarassery had contacted Father Mathew immediately after hearing about the attack, Father Kavilpurayidathil said in a press release.
Father Mathew was ordained a priest in 1994 and served several parishes and schools in the diocese before taking up the assignment in Australia four years ago.
The priest had spoken to his family members in Kerala from the hospital.
He is the sixth among seven children of late Mathew and Annamma Kalathil. One of his elder brothers, Jesuit Father Joseph Kulathoor, works as a missionary in Odisha, eastern India. Two of his sisters are nuns — sister Celine is in Czech Republic and Sister Sophiamma in Madhya Pradesh, central India. Matters India