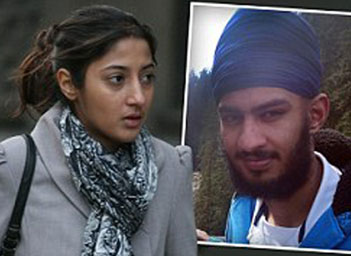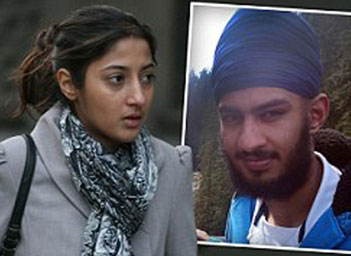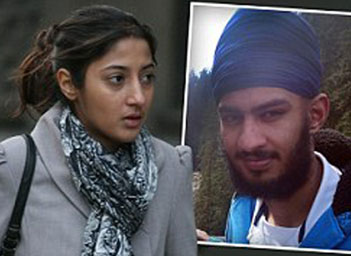 A woman of Indian origin ordered two 'gangster friends' to kill a 'besotted' Sikh television executive in revenge after he tried to rape her.
The woman, a medical student, identified as Mundil Mahil, 20, enlisted two men to take revenge on Gagandip Singh, 21, after he attempted to rape her.
She lured the TV executive to her home where he was beaten unconscious and then burned alive in the boot of his car.
She admitted in court that she shares a 'moral responsibility' for his death.
She invited him to her basement room in Brighton before Harinder Shoker and Darren Peters, both 20, attacked him, it is alleged.
Police said the three then bundled Singh into the boot of his Mercedes and drove back to Blackheath where the vehicle was set on fire.
 Mahil had been good friends with Singh and they had shared the same Sikh faith.
"He wanted more. She made it clear they could be no more than friends. She did not believe in sex before marriage," the court was told.
 The incident happened in the early hours of February 26.
Gagandip Singh had owned the satellite channel Sikh TV, and was the president of the British and Sikh Student Federation.
Mahil and her accomplices Shoker and Peters have denied murder. The trial is on.
Know God | Who is Jesus Christ | How is Jesus Christ unique? | Who will be saved?
Track The Christian Messenger on Facebook | Twitter