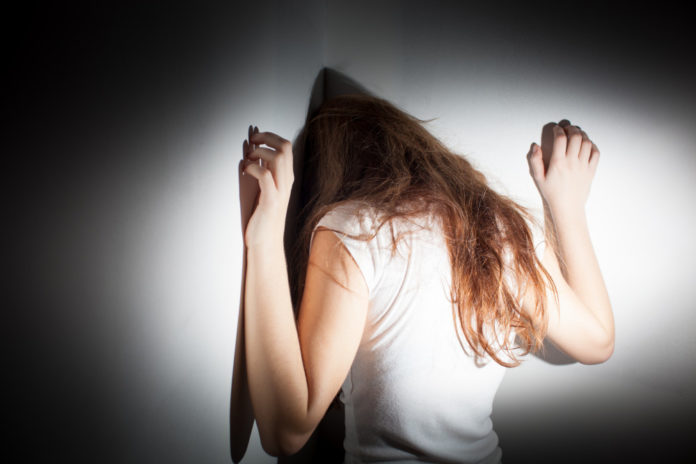 By Robin Sam
ABOUT 2.7% of the Indian population is estimated to be suffering from depressive disorders (NIMHANS' survey, 2017). That's around 3.2 crore people.
Psychiatrists say depression is an extremely complex disease. No one knows for sure what causes it. Anything can trigger a bout of depression. From low self-esteem to death or loss in the family to substance abuse to medications to serious illnesses to genetics, the reasons for depression are many.
Depression can be treated and its symptoms alleviated, but it cannot be cured, say some medical experts.
Biblically speaking depression is the enemy trying to mar your visage. Depression is the enemy's attempt to make you feel worthless. When you don't get what you want, you become depressed. And depression often gives one suicidal thoughts.
2 Samuel 17:23 shows a victim of depression. 'Now when Ahithophel saw that his advice was not followed, he saddled a donkey, and arose and went home to his house, to his city. Then he put his household in order, and hanged himself, and died; and he was buried in his father's tomb.'
Ahithophel was a counselor of King David and was respected greatly for his judgment and wisdom. Although his name in Hebrew meant just the opposite ('brother of folly'), he was known for making astute decisions at key moments. However, when David's son Absalom revolted against the king, Ahithophel deserted David to join the son. Ahithophel had limited success thereafter and when he knew he was no longer sought after by Absalom for his counsel, he ended his life.
Ask King Saul. He was depressed often. Today, psychiatrists are debating about what caused his depression (was it unipolar depression or bipolar disorder). However, what we know for sure is that Saul was often troubled and resorted to violence to vent his feelings. And, his target was often David.
David's musical skills on the harp only gave him temporary respite. 'And so it was, whenever the spirit from God was upon Saul, that David would take a harp and play it with his hand. Then Saul would become refreshed and well, and the distressing spirit would depart from him' (1 Samuel 16:23). It appears Saul carried his depression to his grave. He killed himself when he saw his enemies had prevailed over him in the battle on Mount Gilboah (1 Samuel 31:3-5).
Elijah was a mighty prophet of God the nation of Israel had seen, but it looks as if at one point in his life even he suffered from depression. He had stood his ground against mighty powers – King Ahab and Jezebel – but yet when push came to shove he decided enough was enough. He had seen it all, now he wanted his ministry and life to end.
'But he himself went a day's journey into the wilderness, and came and sat down under a broom tree. And he prayed that he might die, and said, "It is enough! Now, Lord, take my life, for I am no better than my fathers!" (1 Kings 19:4).
It took all of God's mercy, grace and providence to make Elijah get up and go on with his life.
Job was a righteous man. Yet, for no fault of his, Job's life was torn asunder. He lost his immense wealth, his sons and daughters and even worse did not have a sympathetic wife.
Amid all the deaths, doom and despair Job wanted to speak out in the bitterness of his soul (10:1). He wondered why he had not died as a new born (3:11). He said he had no peace, no quietness and no rest but only turmoil (3:26). None of his comforters could really make him believe there was light at the end of the tunnel.
David was not only Israel's beloved king, he was also Israel's favorite psalmist. In psalm after psalm, he wrote about his anguish. He struggled with his sins and the guilt that arose from them. He often worried for the safety of his children. He grieved the loss of his sons. Quite often, he struggled with his own weaknesses. Yet, what separated him from the crowd of depressed souls was his trust in God and His promises.
In Psalm 46:1, he says: 'God is our refuge and strength, an ever present help in trouble'. Therefore, do not fear!
It is how you deal with your despair that sets you apart either as a man of Belial or as a man of God. Both  Saul and David were afflicted with depression. But it is what each man did that set him apart. While Saul threw javelins, David would sit down and write a psalm. Take care how you give vent to feelings of frustration. Decide to do something creative even when you are down in the dumps.
Some people think the more people you surround yourself with the better for you. Nothing could be farther from truth. There are times when no man can help us. In such times it helps us realize that God is always available to the afflicted and the broken hearted. That's what Psalm 34:18 reminds us: 'The Lord is near to those who have a broken heart, and saves such as have a contrite spirit.'
'The name of the Lord is a strong tower, the righteous run into and are safe' (Pro. 18:10). Whenever you realize an attack of the enemy, run into God's presence, feed on His Word, claim His promises and cling on to His goodness.
Nehemiah 8:10 says 'the joy of the Lord is your strength' While happiness is fleeting, joy is here to stay. And you can find it only in God.
'Whenever I am afraid, I will trust in You. In God (I will praise His word), in God I have put my trust; I will not fear. What can flesh do to me?' (Psalm 56:3-4).
The antidote for depression is not more of the world, but more of the Word. Will you say an Amen to that?
---
Robin Sam is a preacher, Bible teacher and missions worker. He works in Messenger Missions, a Gospel proclaiming ministry and edits The Christian Messenger magazines in English and Tamil.