Part II of II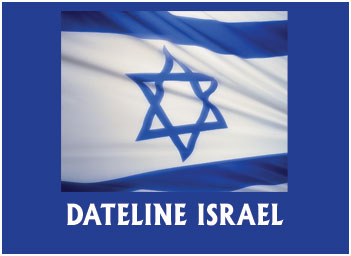 By Don Davis
IN my earlier article, I outlined various reasons why I believe Israel is losing the worldwide PR campaign. Included was that Israel commonly utilizes terminology which contributes to their predicament. The country's unique dilemma pertaining to media hostility against things Israel says or does and their problems attributed to little or no support from many mainstream news agencies. I ended explaining that Israel is unsystematic in their PR attempts and appears to concentrate on methods that affect people already pro-Israel.
Therefore, I believe Israel needs to establish a comprehensive, global PR goal, much like international business or regional warfare, and a strategy of how to obtain that PR goal. The overall plan should be coordinated by one source, or one office, and they delegate instructions and guidelines to all PR individuals, agencies, institutions and volunteers to ensure consistency and focus.
In spite of the mainstream media's resistance, the mainstream is where Israeli politicians and representatives need to direct their attention. Getting the message disseminated to the public whether the public chooses to hear it or not. This should be done whenever a representative of Israel is speaking or is interviewed on TV. And, combating a myth or a lie never ends. You must continually correct the story over and over until it is completely extinguished. This is done by politely but firmly challenging reporters and news personalities every single time misinformation, misleading or prejudice jargon are used.
I cannot stress how important it is that Israel eliminates the dangerous terminologies which have gravely distorted how Israel and the Israeli are perceived worldwide. In addition to the embarrassment it causes, the perilous law risks it poses, and preventing Israel from attacking enemies (when they know they should). The destructive PR gives anti-Israel individuals and establishments the excuse they need to assault Israelis with ludicrous accusations, videos, and photos while these "establishments" are perceived as politically correct.
Moreover, these establishments are perceived as politically correct because Israel is perceived to be occupiers, apartheid, human rights offenders, war criminals and politically incorrect. This is as well in fact why Israel will never, with their current PR agenda, be able to make the so-called Palestinians (Arabs) look worse.
As a result, confronting reporters and news personalities repeatedly whenever misinformation, misleading or prejudice jargon are utilized is imperative. Only then will the world begin to understand and see that the Arabs were deceivers, claiming to be a non-existent race, and among other things maybe the so-called Palestinians were misleading or deceitful about everything.
In the beginning confronting the media will be a hassle, but it must be done because repetition and being right will eventually prevail. Yes, I know it's unfair. News agencies and networks have armies of staff to research and immediately provide bios, questions, reports, sources (many times unnamed), word traps and statistics to their TV news personalities through earpieces. They are also prepared far before an Israeli representative enters the interview. Yet, they don't treat Arab representatives or Arab rulers with the same contempt. But, who says you have to play by "the news's" rules and sit there while you are verbally ambushed and battered. I say don't.
Israelis have been creative in all their conflicts, wars and in business. Use that same ingenuity and resources to design an aggressive PR plan to win the information battle. For example, today we have the luxury and speed of mobile devices, laptops and cell phones to retrieve information in seconds. Why not use communication microphones and ear pieces? Have your own analysts on standby ready to investigate, confirm, back up, monitor and instantaneously provide correct, consistent and viable information to the Israeli representatives.
If that means an entourage following the Israeli representatives, so be it. The news agencies have a huge system, wired and willing, equipped to speedily support their personalities and reporters. Consequently, I'm sure, the "news" would appreciate the extra effort Israel would undertake to be truthful and correct on live TV (I'm being sarcastic because the "news" will probably feel insecure and threatened).
Study "news" strategies and that of former successful PR campaigns. Apply their tactics. Utilize and coordinate willing individuals and organizations whether Jew or gentile. As a rule, people are skeptical about accepting information from another religion, and today because of Arab propaganda, especially believing information from Israel.
In general, it's easier to change opinions from the inside out. Not from outside in. Accordingly, use gentiles which know the culture, how to defend, and clarify subjects to their own societies mainly because there are an estimated 2 billion Christians, 1 billion Hindu, 500 million Buddhist and only 18 million (at most) that worship Judaism. (In case you were curious, there are about 1.6 billion Muslims).
What is more, contrary to the way some Jews believe, not all Christians are trying to convert Jews to Jesus Christ. Rather, some Christians sincerely want to help because they feel Israel is being maligned unfairly and that they believe it is the right thing to do.
Also read: What every Israel-supporting Christian should know!
Learn from surveys and statistics which "illustrative" words sway opinions and what language is best for maximizing worldwide dispersion and understanding. What dialect of that language is best, and what "look", whether male or female, has the best positive imaging and acceptability in delivering the idea or information you want to distribute. Israel has an existing, sizable pool of potential, multilingual talent directly available from the Israel Defense Forces and entertainment industry. Use it.
Put into operation what nearly everyone has known since the beginning of television. That proper TV exposure combined with surveys, marketing and advertising can increase sales, enlarge audiences, influence behavior and change outlooks. In the early days of TV coverage at political events and primaries, government parties quickly discovered that imaging was imperative and perception crucial. This is true today.
Additionally, more comprehensive communication devices, PR techniques and ides are available, including Internet, to combat the injustices, and promote Israel's positive images.
But most of all, be in control of the perception, distribution, interviews and "news" people. Particularly challenge the use of secret, unnamed or unconfirmed sources. This "unnamed sources" or ambiguous policy has become common practice among many news agencies. Regrettably, this controversial trick gives a story or issue instant hype and sensationalism, with a type of credibly and in turn acceptability.
Unfortunately, once something is said in the news, it's almost impossible to reverse. So, as much as achievable, without danger to life, sources need to be named because much can be said in the shadows but can't be proven in the light.
Moreover, don't let the "news" or the TV news reporter/personality control or intimidate you. Keep them accountable. Be prepared (like they are) and you'll be on equal ground to accurately defend the injustices and explain the realities. Who knows? Maybe Israel will start another worldwide trend and return "the news" to truth and responsibility in reporting.
In conclusion, Israel is famous for inventions and pioneering a host of items related to computers, communications, information, intelligence, debating and entertainment (among many other things). Surely, they can find a way to win the PR campaign.
Read more columns by the writer
Don Davis has over 20 years experience in analytic research particularly regarding Israeli, Middle Eastern culture, behavior and historical patterns. Don is based in Israel, from where he monitors and evaluates worldwide information on finance, technologies, industries, and the military/political environment for a US consulting company.