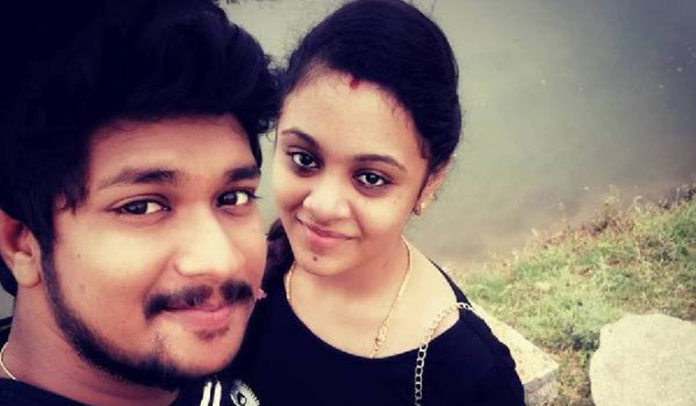 AFTER the alleged brutal honour killing of a Christian youth in broad daylight in Telangana, a war of word has erupted between the youth's wife and a section of the local population.
Amrutha Varshini, the wife of the murdered youth P Pranay Kumar, wants a statue of her husband to be installed in Miryalaguda town of Nalgonda district while the Arya Vysya Association and Parents' Rights Protection Forum have opposed the installation of Pranay statue.
Amrutha Varshini, who belongs to the upper cast Vysya community, is supported by Dalit organisations. They want Pranay's statue installed at Shakuntala Theatre Centre, which is the business centre of Miryalaguda.
They have approached the authorities seeking permission to install a statue saying it would act as a deterrent for future attacks and a message to casteists.
However, Amrutha has faced opposition from her own community. The Arya Vysya Association has submitted a petition at the weekly grievance meeting held at the collectorate opposing the installation of the statue.
In its petition the group said that Pranay's death was a result of clash between two families. Though the murder was condemnable it can't be the reason for erecting a statue. Moreover, according to the association, Pranay was an ordinary citizen and not a prominent personality.
Interestingly the roads and buildings department has also objected to the statue citing traffic congestion. The district police department is also against the installation as they fear it will escalate the conflict between two communities.
Meanwhile the Miryalaguda municipal commissioner has forwarded the request to the municipal administration department for a decision.
Pranay was killed on September 24 allegedly by assailants hired by Amrutha's father Maruthi Rao. Police have arrested seven people including Maruthi Rao, an influential businessman and prominent personality of the district.