24-Hour Chain Prayer (March 29 midnight to March 30 midnight)
15 Specific Prayer Points For a 30-Minute Intercession
"Nor is there salvation in any other, for there is no other name under heaven given among men by which we must be saved" (Acts 4:12).
Redemption of our souls is possible only through Jesus, there's no other way. Gospel is nothing but proclaiming that Jesus is the only w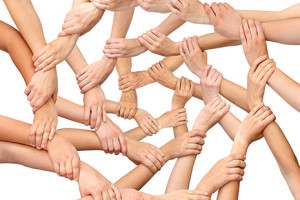 ay to be saved from our sins, to be delivered out of the bondage of our curses and to come out of darkness into His magnificent light. We are doing this in a concerted manner by targeting one State in the country every month for the next 12 months. We are reaching out to 100,000 people in each state with the Gospel message through tracts, other booklets and personal evangelism wherever possible. We are not working on this in isolation but have involved several local churches and missions organizations in each state. We have christened this effort as 'Gospel Mela 2016'.
We need your prayerful support to make this a success. We lean on to the One who said: '…for without Me you can do nothing" (John 15:5). God expects us to intensify our prayers and give freely to the Lord's work so hundreds of thousands of Indians will come to know that Jesus is the only way to salvation in the next one year. Besides using these prayer points to pray for 30 minutes during the 24-hour chain prayer time, will you also set apart five minutes a day or an hour on any day of the week to join us in prayer? If you do, God will do wonders in this nation. Amen. Glory to God.
Of the 16,475 people groups in the world, 6,664 have not been reached by the Gospel yet. The estimated world population is 7.29 billion. Of this, 42.2 percent (3.08 billion people) still do not know who Jesus is.
There are 2,234 people groups in India. As much as 90.3 percent (2,018 people groups) of that has not been reached by any mission organizations yet. Are we pained by this fact? An estimated 30.8 percent of the unreached people groups in the world reside in India. We need to pray for them.
Pray for the Adi Andhra people group. Only 3.54 percent of the 12.5 lakh people who come under this people group are Christians. They speak Tamil, and Odiya besides Telugu and live in Andhra Pradesh, Telengana, Karnataka, Tamil Nadu, Odisha and Maharashtra. Pray that the Gospel initiatives launched among these people bear fruit.
Pray that God will bless the initiative to reach 12 lakh people in 12 states in 12 months through the vision Gospel Mela 2016. This is not just an individual's effort or a vision that belongs to only one organization. May this be the burden of each one of us as this is the heart's desire of our Lord Jesus Christ.
Bahna is a people group that lives in India and Nepal. There are 8,35,000 people who belong to this group. They are variously known as Dhoni, Dhunkar, Panjara, Pinja, Punji and Pinjia. Not even a single member of this community is a Christian yet. Pray that God changes this situation. Let the people group of Bahna come into the knowledge of Christ and let there be prayer groups and churches among them.
This is not a time when we can be silent. As Mordecai reminded Esther, let us tell ourselves: If we remain completely silent at this time, relief and deliverance for Indians will arise from another place. Yes, who knows whether we have come into the Kingdom of God for such a time as this (Esther 4:14)? All that we have received from God – the honour, the comforts, the riches and the opportunities – have been given to us for a purpose. Let us give to God's work from what we have received from His hands. Pray that God will raise thousands of Christians who will come forward to support missions' work.
God raises different ministries and different people to reach a nation. It is not God's will or desire to meet the spiritual needs of an entire country through a particular person or an organization. Because the needs are so huge, periodically God raises people and movements across the land at various times. Remember what 1 Corinthians 12:4 & 5 say: 'There are diversities of gifts, but the same Spirit. There are differences of ministries, but the same Lord.' This is the time when ministries, churches and anointed people have to work in unison. Pray for unity of purpose and co-operation among churches and ministries.
A huge amount of money is required to buy Bibles, New Testaments and Gospel Tracts in Hindi, Marathi, Gujarati, Rajasthani, Telugu, Kannada, Tamil and Odiya among other languages month after month. Pray that these needs are met by God through Christians who come forward to store treasures for themselves in heaven (Matthew 6:20).
If every Christian family comes forward to send a person to missions or give generously for the needs of the missions, we can reach the unreached people of our nation (India) sooner than we think. Let 'Go, send or give' be the slogan and the heart's cry of every redeemed believer.
The people group of Chadar, who live in large numbers in Madhya Pradesh, are known to be an underprivileged community. An estimated 1.26 lakh people belonging to this community live in India. However, only 0.02 percent of their total population is reached. In other words, only about one in 500 is Christian of any kind. Pray that these Hindi-speaking people are met by the efforts of Gospel Mela.
The first phase of Gospel Mela will soon begin in Madhya Pradesh. At a sensitive location in the State, a group of people are launching the Gospel work through prayer walk, personal evangelism and tracts distribution. We need to specifically pray for this effort to bear fruit by binding the forces of darkness and evil powers. '…How can one enter a strong man's house and plunder his goods, unless he first binds the strong man? And then he will plunder his house' (Matthew 12:29). Remember this and pray in the Name of Jesus Christ of Nazarene.
There are hundreds of thousands of people in our country who are under the yoke of various bondages and held by the vice-like grip of ignorance and superstition. Who will tell them of the salvation freely available in and through Jesus? Shall we pray for those who are in the forefront of the evangelistic efforts? "How beautiful upon the mountains are the feet of him who brings good news, who proclaims peace, who brings glad tidings of good things, who proclaims salvation, who says to Zion, 'Your God reigns!' " (Isaiah 52:7).
Pray for the people of the Dudhwala community in Gujarat. They are a minuscule minority – their population is only about 2,900. But there's not even a single Christian among them. Pray that this Muslim community puts their trust in Jesus Christ and finds salvation in the Son of God, the God of Abraham.
Pray for the 12 states in India identified for the evangelistic work through Gospel Mela. Pray for each of these states: Jammu & Kashmir, Punjab, Himachal Pradesh, Uttar Pradesh, Madhya Pradesh, Chhattisgarh, Gujarat, Rajasthan, Bihar, Haryana, Odisha and Arunachal Pradesh.
Will you please read Joel 2:12 &13? "Now, therefore," says the Lord, "Turn to Me with all your heart, with fasting, with weeping, and with mourning." So rend your heart, and not your garments; Return to the Lord your God, for He is gracious and merciful, slow to anger, and of great kindness; and He relents from doing harm." Before asking His children to turn to Him with fasting, weeping and mourning, God asks us a very important question: "For the day of the Lord is great and very terrible. Who can endure it?" To escape the day of wrath, let us turn to Him now. Let us seek God's grace to make several people escape that great and very terrible day. Amen.