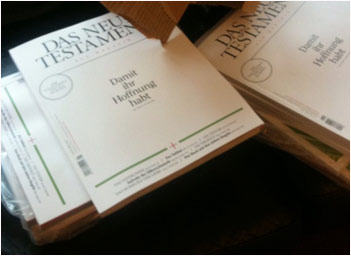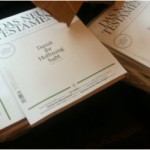 A German publisher has brought out a new magazine consisting of the unaltered text of the New Testament with pictures and illustrations.
The publisher, Andreas Volleritsch, said the magazine in a layout better than that of the classic, narrowly printed Bible would make reading the New Testament a new experience.
He said 30,000 copies of the magazine are now available at newspaper stands, train stations and airports in Germany, Switzerland and Austria.
According to Volleritsch, the initiative originated two years ago out of a tiresome experience of reading the narrowly printed Bible pages.
The 244-page magazine that is available for €9.20 ($13) has several pictures showing scenes from a passion play.
The publisher has vowed to make his next project on Old Testament something similar.