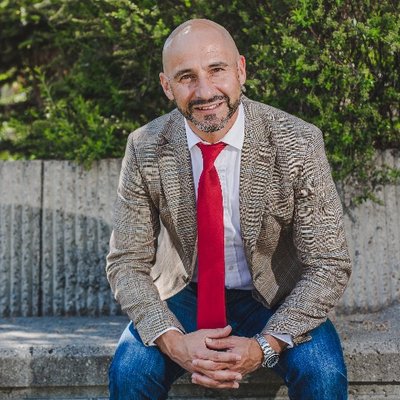 By Peter Kennedy
"For the message of the cross is foolishness to those who are perishing, but to us who are being saved it is the power of God." – 1 Corinthians 1:18.
Gavin Peacock was the son of a local soccer star from Southeast London. His childhood dream was to follow in his father's footsteps.
At age 16, he left school and signed a professional contract with Premier League Queens Park Rangers (QPR). He remembered: "Soccer was my god. If I played well on a Saturday I was high, if I played poorly I was low. My sense of well-being depended entirely on my performance. I soon realized that achieving the goal wasn't all it was cracked up to be."
When he was 18, God intervened in Gavin's life. He was still struggling to find purpose when he went to a local Methodist church one Sunday evening. "I don't remember what the minister preached on" said Gavin, "but afterward he invited me to his house, where he and his wife hosted a weekly youth Bible study."
Gavin enjoyed his time and the next week he returned and gave his life to Christ. He began to grow in Christ and acknowledged "Soccer wasn't my idol anymore.
The biggest test of that truth came when it was time to end my career. I was 35 with a chronic knee injury and knew the day had come to retire. Giving up a good thing or having it taken away reveals how much you love the Lord. Through the pain of our losses he shows us that he is always with us and asks us if he is enough. And so it was when I ended my 18-year career in July 2002. It was a privilege to play for QPR, Chelsea, and Newcastle United, but the schoolboy dream was over."
Today, Gavin is a pastor in Canada, where he is teaching others to turn to Jesus.
The most important thing in life is to give your heart to Jesus Christ and to follow Him. Today in prayer, praise the Lord for His sacrifice on the Cross and seek to follow Him in all that you do.
"On almost every church in the Western world there is a cross. Why? Why has the cross become the symbol of Christianity? It is because on the cross Christ shed his blood, which has become the cure for sinners who will recognize their spiritual poverty and receive Him as their savior, Master, and Lord." – Billy Graham.
God's Word: "I am not ashamed of the gospel, because it is the power of God for the salvation of everyone who believes: first for the Jew, then for the Gentile." – Romans 1:16.