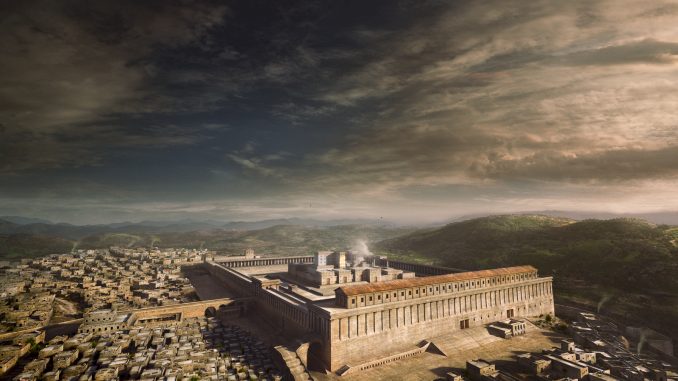 By Peter Kennedy
"Do not let this Book of the Law depart from your mouth; meditate on it day and night, so that you may be careful to do everything written in it. Then you will be prosperous and successful." – Joshua 1:8.
In February 2018, more than 200 Christians and Israeli Jews met in Israel's Knesset to study the Bible together.
American-born Israeli Orthodox Rabbi and Knesset Member Yehuda Glick hosted the study, cosponsored by the Knesset Caucus for the Encouragement of Bible Study; the Schindler Society, a Christian organization that introduced Bible study in the U.S. Congress; and Israel365, a group which strives to connect Christian Zionists with Israel.
"Of course, there is nothing new about the Bible being studied in the Knesset," said Rabbi Tuly Weisz, director of Israel365. "Israel's first prime minister, David Ben-Gurion, was an avid reader of the Bible…yet the Schindler Society is adding an important element that has not – and could not have – existed until this day. Emerging from the pro-Israel Christian community, this week's Bible study is the fulfillment of one of the most beautiful descriptions of Jerusalem."
Glick summed up the event in light of scripture.
"It's exciting to see how the words of the prophets are really coming about," he said. "We have people from all over the world who come to study Bible from Jerusalem, exactly as Isaiah said."
"Now it will come about that in the last days the mountain of the house of the Lord will be established as the chief of the mountains and will be raised above the hills; and all the nations will stream to it.
And many peoples will come and say, 'Come, let us go up to the mountain of the Lord, to the house of the God of Jacob; that He may teach us concerning His ways and that we may walk in His paths.' For the law will go forth from Zion and the word of the LORD from Jerusalem." – Isaiah 2:2-3.
Everyone needs to be a student of the Word of God, no matter what age. Today in prayer, read through your favorite Bible verses and ask the Lord to help you commit them to memory.
"I am convinced that one of the greatest things we can do is to memorize Scripture." – Billy Graham.
God's Word: "Do your best to present yourself to God as one approved, a workman who does not need to be ashamed and who correctly handles the word of truth." – 2 Timothy 2:15.