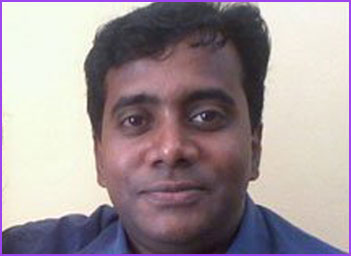 By Robin Sam
I greet you in the magnificent name of our Lord and Savior Jesus Christ who asked Abraham in Genesis 18:14, 'Is any thing too hard for the Lord?'
What challenge threatens to blow the peace of your mind today? What hopeless situation are you running away from? What need keeps you on your toes? Confront that challenge, that situation and that need today and say 'My God is bigger and mightier than anything that confronts me.'
In Psalm 68:35, David wrote thus: 'O God, thou art terrible out of thy holy places: the God of Israel is he that giveth strength and power unto his people. Blessed be God.'
Do you know why that problem that presses you continues to pester you? It's because you have taken possession of it and considered it as your own problem. Try laying it at your heavenly Father's feet. It's then that your breakthrough will break out.
Jesus Christ is still in the business of calling out to all those that labor and are heavy laden (Matthew 11:28). He is the God who gives rest to those who come to Him. Will you read that verse (Matt 11:28) once again in your Bible? He does not promise to bear your load. Nor does He say that your load will disappear once you come to Him. We need to carry our load alright. The problems and loads of our life do not disappear because we have trusted in the Lord. While they continue to exist, Jesus Christ gives us rest. What is the rest that is mentioned here?
In Acts 3, we see Apostle Peter healing a man who was born lame. Upon seeing this miracle and hearing about it, a 'greatly wondering' crowd of people gathered around Peter and John at the porch that is called Solomon's. We read about what Peter told them in verses 19 and 20: "Repent ye therefore, and be converted, that your sins may be blotted out, when the times of refreshing shall come from the presence of the Lord. And he shall send Jesus Christ, which before was preached unto you…"
There are those who claim that the 'times of refreshing' mentioned here specifically refers to the promise given to the Israelites. Then there are those who say that the 'times of refreshing' is the promise of the anointing of the Holy Spirit given to all those who believe in the Lord Jesus Christ. I, for one, would like to claim it as the promise of the Holy Spirit's anointing. A believer's prayer ought not to be always for the removal of obstacles but for the presence of God in the midst of problems. As one preacher put it, 'Christianity isn't the absence of storms; it's the presence of Jesus in the midst of the storm.'
In John 16:33, Jesus has already made this clear to us: 'In the world ye shall have tribulation…' But the verse ends thus: 'but be of good cheer; I have overcome the world.' That is why churches all over the world continue to experience miracles even in the midst of persecution. However, our God expects repentance from us before the pouring out of the Holy Spirit. Have you accepted Jesus Christ as the King of kings and Lord of lords at home, in your workplace, in your business and in your ministry? Have you surrendered yourself to doing only the will of God? Have we been really 'crucified with Christ' so that we can emphatically say 'nevertheless I live; yet not I, but Christ liveth in me' (Galatians 2:20)? Let us examine ourselves today.
Our Lord and Savior Jesus Christ is not someone who will demonstrate cheap tricks for His children. He performs 'wonders and miracles' even today for His chosen ones. The parting of the Red Sea was a miracle. The piling of the waters of River Jordan like a wall was a miracle. God feeding His people with manna was a wonder. He still gets down into the den of lions and the fiery furnace to save His children. Even today, He is ready to fight for His people. Before He would do that, He expects us to fully surrender and commit ourselves to His will. He expects faith, commitment and holiness to increase every day in our lives.
If you are probably thinking that is difficult to grow to His level of expectations, listen to what Jesus Christ said in Matthew 19:26, 'With men this is impossible; but with God all things are possible.'
He is the same God who proclaimed thus in Jeremiah 32:27, 'Behold, I am the Lord, the God of all flesh: is there any thing too hard for me?'
It's my prayer that all those who read this message will commit their lives into His mighty and unfailing hands today. Our times are in His hands (Psalm 31:15). He is the One who holds our future. Amen.