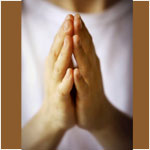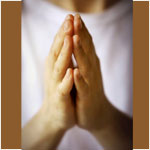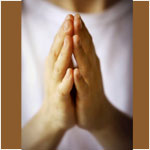 A woman got in touch with us over Facebook with a prayer request. She wrote:
Greetings in the Holy name of our Lord Jesus Christ.
I request you to pray for me and my family as we have lost the house that we were staying in on rent. We might have to vacate it any time soon and we have nowhere to go nor financially stable to buy/rent another. We believe Jesus would never leave us. We request you all to pray for us with thanksgiving in your daily prayers.
Thank you for sharing our burden.
May God bless you and your family and your ministry abundantly.. Your sister in Christ. (Name withheld)
We prayed for her and wrote to her. Our counsel to her:
Dear sister in Christ,
We have prayed for you and over the next few days will continue to intercede for you. We praise God for your faith in our Lord Jesus Christ.
Yes, Romans 10:11 says 'Everyone who believes in him will not be put to shame.' Isaiah 54:4 has a similar promise: "Fear not, for you will not be ashamed; be not confounded, for you will not be disgraced."
You need not be discouraged or dismayed for we have this promise in the Word of God as found in Isaiah 59:19: 'When the enemy comes in like a flood, The Spirit of the Lord will lift up a standard against him.'
Romans 8:31 says so, 'if God be with us, who can be against us?'
Take heart. God sees your plight. He cares. He hears our prayers. He will deliver. He will open a way for you where there seems to be none. Therefore, take courage and trust in the Lord and you will be saved, you and your household. You will not be put to shame, sister. Amen.
The Christian Messenger.