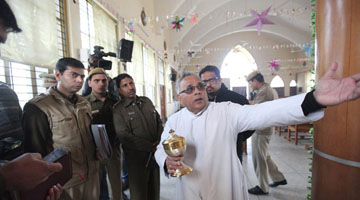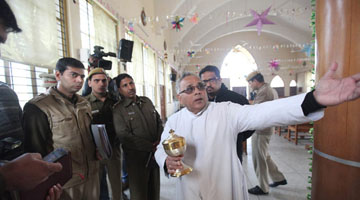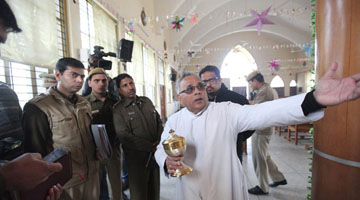 THEY may be a handful, contributing to only five lakh voters. Political parties usually dismiss them as "negligible". However, after the recent spate of attacks on churches in Delhi, the latest on a Vasant Kunj Church on Monday, the Christian community in the capital has suddenly assumed political significance. However, all its members want is safety; and to go back in time when their religious identity didn't matter.
"We tell our community to vote for a secular party. But there is no party here which speaks of religious harmony. Following the church attacks, the Congress and the AAP approached us, saying they will ensure it doesn't happen again. But there seems to be no improvement," Father Savarimuthu, PRO Delhi Archdiocese, said.
At the Church of Resurrection at Sector-6, Rohini, where a Christmas crib was set fire on January 4, Father Cyril Patrick says, "We don't encourage or get involved in politics. Police are doing their job and we can't ask them for more. We can't blame any political party either. We just want to be safe".
For some like government school teacher Joane Sundaram, attacks have now become "the order of the day". "A while ago, women's safety was the big issue. Now religion is under attack. No one takes a stand, everyone just condemns the attacks," she said.
Another issue the community is now acutely conscious of is how no candidate belongs to their community. Cyril Jacob, a businessman from Okhla, said, "Every time there are elections, all other communities, be it Muslims, Hindus or Sikhs, find representation. We are scattered across the city and are not concentrated in certain areas. But that does not mean that we don't count."
Political parties, however, claimed that religion was not considered while fielding or recruiting members and that it was a coincidence that no Christian was contesting in the elections. Shalini Singh in The Indian Express