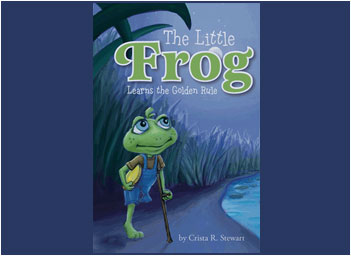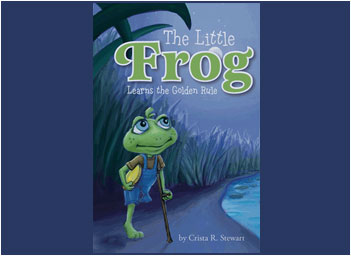 THE Little Frog is back, and this time he is teaching children about what it takes to follow the golden rule. Author Crista Stewart released her 2nd book in the US in February 2011.
Her first book, 'The Little Frog', is an endearing story that will teach children how to accept themselves the way God made them. When you fully rely on God, like Little Frog learns to do, God will show you his great purpose for your life.
Dan Haseltine, lead singer of Jars of Clay and author of 'The One, The Only Magnificent Me!' said: "Little Frog is a welcome new character for every child who is searching for love and acceptance in a big world."
In 'The Little Frog Learns the Golden Rule' Little Frog learns that even though it's easy to be nice to others who are nice to you, it's not as easy to be nice when others are mean.
When Little Frog encounters bullies, his obedience to God is put to the test, and he must learn how to be a great example of following God's will, and Fully Relying on God (FROG).
Ron Moore, senior pastor of South Hills Bible Chapel and Journey Radio Ministries, said: "Fully relying on God is the call of Scripture even when we don't understand the reason for our situation. The Little Frog captures the essential truth of the Christian life in a clear and simple, yet powerful way!"
Follow The Christian Messenger on Twitter | Facebook