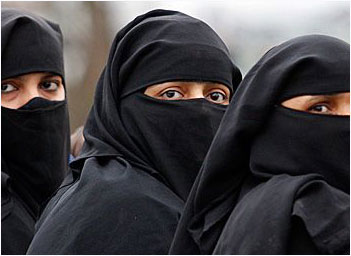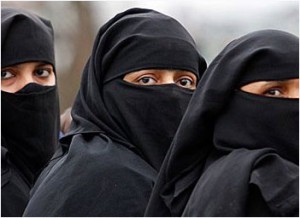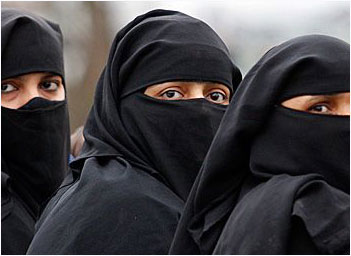 MUSLIM-majority countries score worst across a range of measures in a comprehensive new study tracking government restrictions on religion as well as social hostilities involving religion around the world.
The study by the Pew Research Center's Forum on Religion & Public Life, released Tuesday, found that nearly one-third of the world's population lives in countries where religion-related government restrictions or social hostilities rose significantly between mid-2006 and mid-2009.
Geographically, the Middle East/North Africa region boasted the largest proportion of countries – 30 percent – where official restrictions on religion increased over that three-year period.
Digging deeper, the 117-page report reveals that countries belonging to the Organization of Islamic Cooperation (OIC) dominate many of the most serious measures tracked at the end of the survey period in mid-2009.
Seven of the ten countries with the highest – that is, worst – grades when it comes to government restrictions on religion were OIC countries – Egypt, Iran, Saudi Arabia, Uzbekistan, Maldives, Malaysia and Indonesia. The other three were China, Burma and Eritrea.
Of the 10 countries on that benchmark index, six are designated by the U.S. government as "countries of particular concern" for religious freedom violations – Burma, China, Eritrea, Iran, Saudi Arabia and Uzbekistan.
A separate index in the Pew report graded countries according to levels of social hostility involving religion. Eight of the top ten countries in that index were Muslim-majority states – Iraq, Pakistan, Afghanistan, Somalia, Indonesia, Nigeria, Bangladesh and Egypt. The other two, India and Israel, have Hindu and Jewish majorities respectively, and large Muslim minorities.
In an index measuring official interference with religious practice, 18 out of 26 countries (69 percent) whose government "prohibits worship or religious practices of one or more religious groups as a general policy," were OIC members – Brunei, Chad, Egypt, Indonesia, Iran, Iraq, Libya, Malaysia, Maldives, Mauritania, Pakistan, Saudi Arabia, Somalia, Syria, Tajikistan, Turkey, Turkmenistan and Uzbekistan.
The other eight were Burma, China, Eritrea, Laos, Madagascar, Monaco, Tuvalu and Vietnam.
A grading of countries where conversion from one religion to another is restricted was also dominated by Islamic states, accounting for 25 out of 29 countries listed (86 percent). They were Afghanistan, Algeria, Bangladesh, Comoros, Egypt, Indonesia, Iran, Jordan, Kuwait, Libya, Malaysia, Maldives, Mauritania, Oman, Pakistan, Qatar, Saudi Arabia, Somalia, Sudan, Syria, Tajikistan, Turkey, United Arab Emirates, Uzbekistan and Yemen.
The four non-Muslim countries were Eritrea, India, Israel and Vietnam.
Taking the conversion issue a step further, among 13 countries where there were incidents of physical violence over conversions from one religion to another, 10 (77 percent) were Muslim – Afghanistan, Bahrain, Bangladesh, Comoros, Egypt, Jordan, Nigeria, Pakistan, Somalia and Syria. The other three were India, Mongolia and Nepal.
Sixteen out of 26 countries/territories where "religion-related terrorist groups" perpetrated violence that resulted in ten or more injuries or deaths" were OIC members – Afghanistan, Algeria, Azerbaijan, Egypt, Iran, Iraq, Lebanon, Mauritania, Niger, Pakistan, Palestinian territories, Somalia, Sudan, Syria, Uzbekistan and Yemen
The 10 non-Muslim countries were Central African Republic, China, Congo, Ethiopia, India, Israel, Nepal, Philippines, Russia and Sri Lanka. (The report does not provide a breakdown of actual attacks, but in at least some of those countries – India, Israel, the Philippines and Russia – terror activity is largely attributed to Islamist groups.) Source: CNS News
Follow The Christian Messenger on Twitter | Facebook