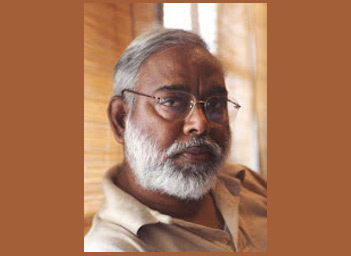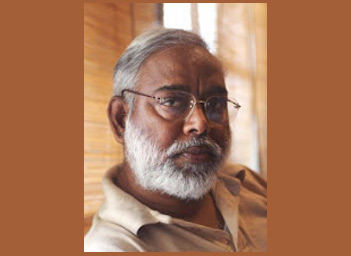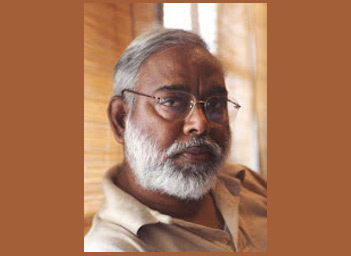 By John Dayal
IT was expected, but many have still been surprised by the extent to which the Church has entered the political arena ahead of India's most bitterly fought general election in decades.
Has the Church gone beyond its duty as an ethics and morality watchdog, its responsibility to the poor and wider society by intervening like never before in the country's political processes?
After the Catholic Bishops' Conference of India circulated a pastoral letter in February calling on people to come out and vote for parties and candidates committed to religious diversity, the church has been particularly active.
Also read: Lok Sabha Polls 2014: Who will Christians vote for?
Lok Sabha Elections: Stormclouds gather over church in India
Bishops, the Ecumenical Council of Andhra Pradesh, heads of churches and protestant groups have come out with similar statements of political persuasion, while diocesan bishops have organized fasting and prayers for a healthy and beneficial election.
The Andhra Pradesh Bishops' group has perhaps gone the furthest in presenting a charter of demands to the political parties and candidates in the coming election fray.
These demands included setting up a Christian finance and development corporation, perhaps the only one of its kind, removal of the ban on propagation and practice of faiths in certain areas, and Christian representation within government organizations.
They were perhaps shooting for the moon when they also demanded an assembly seat in each district and two lower house parliamentary seats for the Christian community, as well as land for building churches.
There seems little chance of these demands being met. The Christian community represents less than two percent of the population in Andhra Pradesh. Christian political parties in the state and neighboring Tamil Nadu are weak and never win.
Christians certainly hold more sway in Kerala where they make up nearly 20 percent of the state's 33 million population.
Catholic bishops early on in the election campaign made clear their unhappiness at a controversial environment zoning report in Kerala's highlands region that critics say would impact upon farmers, many of them Christian.
In response, politicians have also been quick to respond to this key chunk of the electorate meaning the main parties are courting the Church like never before, and vice versa.
Meanwhile, Kerala's chief minister has tried to tone down the proposed environment regulations as his emissaries have met with bishops to allay church fears.
In Telengana, parties are fighting separate political battles to the rest of Andhra Pradesh in a bid to tap the large population of Christian Dalits, or untouchables.
In Goa, where more than six percent are Christian, the chief minister went to the Election Commission to demand there be no polling in the state on Maundy Thursday, as announced in the original schedule – India's drawn out vote takes place over nine stages ending on May 12.
Despite these isolated cases of greater participation by Christian groups in party politics ahead of this election, Christian representation remains miniscule.
Most parties have failed to nominate Christians, and in many northern and western states, there is not even a single Christian candidate.
This is perhaps the real index of how little minority Christians matter in India's political discourse.
Muslim representation in the elections also falls far short of their numbers. But their issues remain very much in the manifestos and promises of every single political party, even the Bharatiya Janata party that is backed by the right-wing paramilitary volunteer group Rashtriya Swayamsewak Sangh, which remains exceedingly hostile to Muslims.
The recent visibility of bishops on the election scene has, however, generated considerable controversy.
There remain doubts on whether bishops who speak for their own denominations and rites actually do represent the community as a whole.
More serious are questions as to why they are leaving their pulpits to intervene – or interfere – so directly in the political process. The most telling issue remains the total absence of the laity as part of the interaction between Church leadership and the political hierarchy.
The larger question is how religious minorities, particularly those as small as the Christian community with its puny 2.3 percent of the population, can safeguard interests in a first-past-the-post election in which vote banks and brute majorities dictate the outcome.
With it is tied up the equally important question of how this minor group can intervene effectively in decision making and governance, irrespective of the results of the elections.
Indian election laws bar the intrusion of religion in politics, and especially in elections.
This does not always work, though candidates have in the past lost their seats after using appeals to religion in their election campaigns. In practice, political parties choose their candidates on the basis of their faith, or their caste.
Hindu gurus and Muslim mullahs also often intervene, and quite directly. Many campaign for their favorite candidates, and even for their parties – hugely popular yoga guru Ramdev's support for BJP prime ministerial candidate Narendra Modi is the most high-profile case in point.
While Christian leaders have taken a more active role in Indian politics than ever before, they are not expected to be so visible during the elections as representatives of the other main religions.
But Christian groups are still confusing the line between addressing social issues and active participation in party politics. Christian leadership, naive in the intricacies of politics, has compromised its integrity.
The Church hierarchy – Catholic and protestant – would have served its purpose better, and served the community in real terms, if it had spent time, energy and money empowering and educating the laity in public affairs and democratic procedures.
The Christian community needs to participate in all areas of political life, ranging from civil society to local government and popular movements. It remains invisible in these areas.
For a Church as old as the Indian one, it is tragic that its only visibility is in the schools and a few hospitals it runs in various towns and cities.
It is not too late. The Church should, and can, gear up to play a fulsome role in the political life of the country, beginning at the bottom – in the villages and small towns – when there are no elections in sight.
It must make common cause with the aspirations and problems of the people, empowering them. For a church that is supposed to identify with people and not political parties, there is no other way.
John Dayal is the general secretary of the All India Christian Council and a member of the Indian government's National Integration Council. UCA News