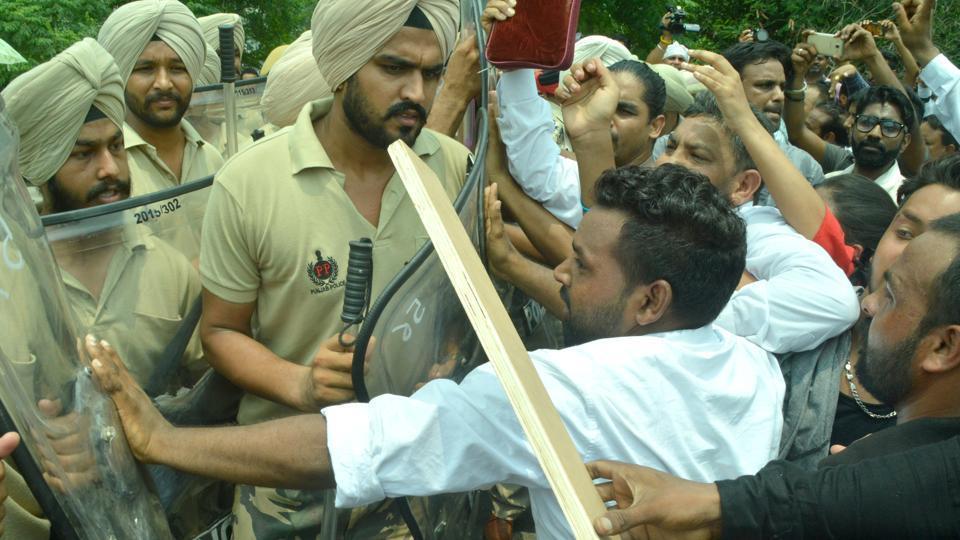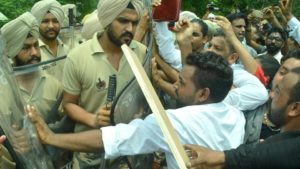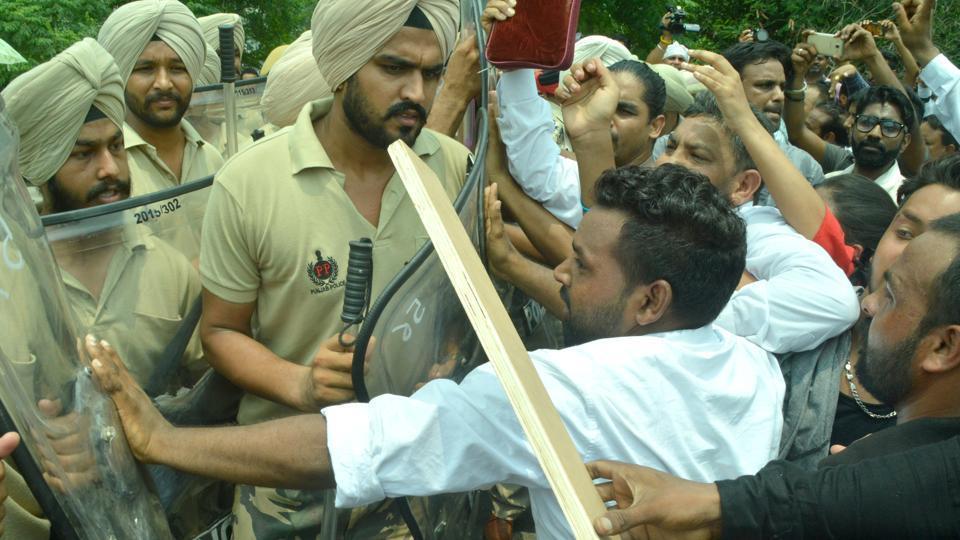 On Sunday, a large number of people belonging to the Christian community took out a protest against a pastor's killing and blocked the GT road at Slem Tabri area in Ludhiana for over three hours.
The agitators staged a sit-in at the road and also refused to send Pastor Masih's body for post mortem. Traffic came to a standstill in the city and the vehicles going to Jalandhar side had to be diverted to other routes, police said.
Pastor Sultan Masih was shot dead by two motorcycle-borne assailants at Salem Tabri locality late on Saturday night.
Two armed youths with their faces covered shot at the pastor from a close range, police said on Sunday.
A meeting of the Christian leaders, chaired by Manwar Masih, chairman of the Punjab State Minority Commission, was held after the protest.
It was decided that the postmortem and the funeral of the slain pastor would be held on Monday.
At the time of the incident, Masih was standing outside the church and talking to someone on his mobile phone. He was rushed to DMC Hospital where doctors declared him brought dead.
Punjab Chief Minister Amarinder Singh took a strong note of the killing of a pastor in Ludhiana and ordered the police to act against those trying to incite communal passions in the state.
Meanwhile, local Christians believe this is a hate attack based on the increasing persecution of Christians in India.
In a statement, Wilson Chowdhry, Chairman of the British Asian Christian Association, said:
his unprovoked attack on a Christian Pastor before many members of his congregation is an attack on religious freedom. It resonates with the hatred Christians face on a daily basis in a nation that is becoming increasingly polarized under Modi's government. Pastor Sultan Masih's name is added to a growing list of Christian martyrs across the globe and I will be praying for succour for his family and friends. The Quint