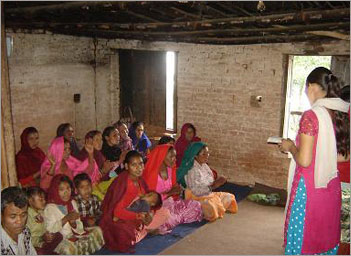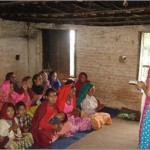 TWO years after an explosion shook one of the biggest Catholic churches in Nepal and killed three people, the underground group that orchestrated the attack claimed responsibility for another bomb blast this week.
A crude bomb went off Nov. 22 in front of a leading Christian charitable organization's office in this capital city, sowing fresh fear and insecurity among Christians ahead of a critical constitutional deadline.
On the same day in the northeastern district of Sindhupalchowk, local residents of the predominantly Buddhist village of Danchhe assaulted two brothers for leading worship services at their home, leaving one unconscious.
Police said they were investigating the explosion in front of the office of the United Mission to Nepal (UMN). While the crude bomb claimed no casualties or damage to the UMN office, it shocked area Christians. The UMN, a Christian international non-governmental organization founded in 1954 by Christian groups from almost 60 countries, has built hospitals, schools, hydropower plants and industrial development and training institutions in Nepal.
At the site police found leaflets signed by someone calling himself a senior member of the Nepal Defense Army (NDA), a militant armed group that has terrorized Christians and Muslims, demanding that they leave Nepal. The leaflets asserted that the majority population in Nepal was Hindu and that therefore it should be a Hindu state. The leaflets also accused the UMN of converting Hindus to Christianity.
Though there was no immediate reaction from the UMN, Nepal's Christian community expressed shock.
"It is ironic that the blast occurred on the eve of the International Day against Impunity," said Chirendra Satyal, spokesman of the Assumption Church, where a bomb placed by the NDA in 2009 killed two women and a schoolgirl. "The government of Nepal is treating the lives of Nepalis as expendable by planning to grant amnesty to leaders of the NDA."
The mastermind of the church attack, NDA chief Ram Prasad Mainali, was arrested within four months and put behind bars, but he retained his criminal links. Earlier this year, police said they arrested six people who admitted they were under Mainali's instructions to set off fresh explosions in public places.
Despite the revelation, Nepal's new government has begun negotiations with the NDA, offering amnesty for Mainali and other jailed leaders of the group if it agrees to lay down arms.
"With Christmas coming closer, we are afraid of further attacks," said Satyal. "There will be larger prayer and festive gatherings, and our churches don't have the resources to ensure their security."
The National Christian Federation of Nepal, an umbrella of Protestant organizations, has met Prime Minister Baburam Bhattarai, urging him to ensure security for religious minorities and form a special team to investigate the blast.
"This is a highly sensitive issue," said C.B. Gahatraj, general secretary of the federation. "There are growing attacks on religious minorities."
In its memorandum to the prime minister, the federation detailed other recent attacks on Christians. On Tuesday (Nov. 22), two brothers who are Christian preachers came under assault in their village. Panchman Tamang, a 45-year-old school teacher in Sindhupalchowk, a district in the northeast, and his elder brother Buddhiman, a farmer in his 50s, were attacked by local residents of their predominantly Buddhist Danchhe village for leading worship services at their home.
Gahatraj said the mob attacked the brothers' house armed with daggers and wooden batons. When the pair tried to flee, they were pelted with stones. Though Panchman managed to escape, Buddhiman was knocked unconscious. As he was bleeding profusely, the attackers left him for dead.
Later that night, Panchman came back and managed to take his brother to another town for medical care, Gahatraj said. Suffering from a serious head injury, Buddhiman was referred to hospitals in Kathmandu.
Gahatraj said the brothers had taken refuge in another town, unable to return to their village for fear of further attacks.
Sindhupalhowk is one of the poorest districts in Nepal, and the primarily Buddhist, ethnic Tamang community residents have a low literacy level.
Know God | Who is Jesus Christ | How is Jesus Christ unique? | Who will be saved?
Track The Christian Messenger on Facebook | Twitter