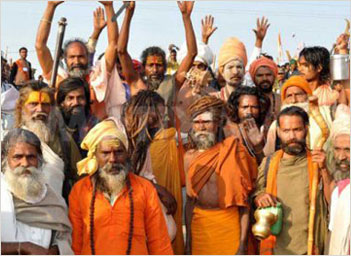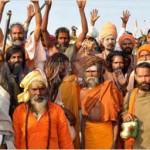 THE Narmada Samajik Kumbh Mela held in Jabalpur, Madhya Pradesh which began on Feb 10 concluded without any untoward incident.
An estimated two million people are said to have participated in the event.
Christian organizations in the country had expressed concern that the festival could be used to trigger anti-Christian violence in the state.
Earlier, the All India Christian Council (AICC) had sent appeals for preventative action to state and national government officials to halt anti-Christian hate speech and ensure peace.
In a release issued earlier, John Dayal, AICC secretary general, had said: "We support the freedom of the majority community to hold massive religious events. But, we fear that, even if there is no violence or a forcible conversion of Christians to Hinduism during the Kumbh, the Hindutva campaign has poisoned the atmosphere in Madhya Pradesh. This will negatively impact relationships between Christian and other tribals in the hamlets, villages, and townships of the region."
On Feb 8, the High Court of Madhya Pradesh also had directed the State government to ensure the safety of Christians during a scheduled massive Hindu nationalist rally in Mandla.
Muscle-flexing by fundamentalist forces supporting the BJP had began well in advance of the kumbh.
According to a report in Compass, Christian families were forced to give rice and pulses as their contribution to the Kumbh.
"They are being threatened with dire consequences if they continue to preach the message of Jesus Christ in and around Mandla," said Anoop George, an independent pastor in Mandla.
Next kumbh in Chhattisgarh: The next kumbh will now be held in Chhattisgarh. The announcement was made at the Narmada Samajik Kumbh that concluded on the banks of the Narmada on Feb 12.
Chhattisgarh Chief Minister Raman Singh from the BJP was handed over the mantle for the next event that will be organized.
Meanwhile, the Organizer a mouthpiece of the RSS, carried an editorial in which it pooh-poohed evangelical Christians' apprehensions over the recently concluded kumbh mela.
In an editorial it said: "The Narmada Samajik Kumbh, a purely cultural event is being politicised and demonised so much that it makes one feel as though the Hindus cannot even gather for a legitimate cause. The unwarranted protest of some Christian leaders over the Kumbh and the instant support of the Congress Party to them only confirm the long-held suspicion, that the Congress party and the UPA government are actively abetting religious conversion of tribals and adivasis." [poll id="1″]