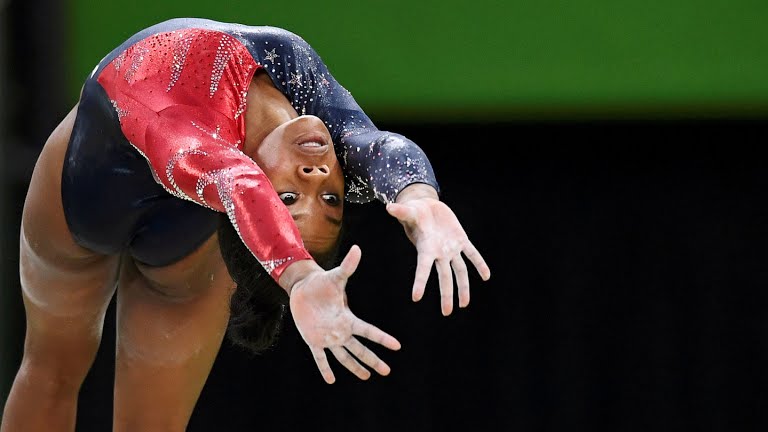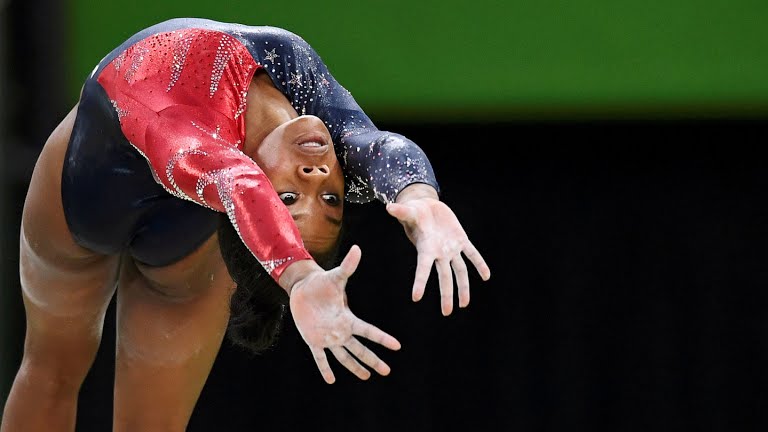 GABBY DOUGLAS has come under fire in Rio after failing to put her hand on her heart during the national anthem when her team won gold.
Douglas was part of the Final Five who took first place for Team USA in the women's team all-around with a score of 185.238.
However, in the days since the win Douglas has faced fierce criticism online.
The 20-year-old, who won two golds in London 2012 but failed to place individually in Rio, has been accused of being unpatriotic, and attacked for not joining a standing ovation for her teammates Simone Biles and Aly Raisman, who won gold and silver respectively in the individual all-around final on Friday.
She has also faced criticisms about her hair, and branded with the nickname 'Crabby Gabby'.
Her mother, Natalie Hawkins, told Reuters Douglas is heartbroken.
"She's had to deal with people criticizing her hair, or people accusing her of bleaching her skin. They said she had breast enhancements, they said she wasn't smiling enough, she's unpatriotic. Then it went to not supporting your team mates. Now you're 'Crabby Gabby'," Hawkins said.
"You name it and she got trampled. What did she ever do to anyone?"
Hawkins explained that their family has close ties with the US army, and "most military members either salute or stand to attention" when the Star Spangled Banner is played, rather than placing a hand on their chest.
"We've been brought to many tears because I don't know what she's done to warrant such an attack. To me it looks like she is being bullied," Hawkins added.
Douglas said she has avoided going on the internet over the past few days "because there's just so much negativity.
"Either it was about my hair or my hand not over my heart or I look depressed. It was hurtful. It was hurtful. It was. It's been kind of a lot to deal with," she said.
"You have to stay away from that, but everything I had to go through, and everything I've gone through has been a lot this time around, and I apologize if what may have been me being really mad in the stands. I was supporting Aly [Raisman] and I always support them in everything they do, so I never want anyone to take it as I just wanted attention – ever. I support them, and I'm sorry that I wasn't showing it."
She added: "I apologized if I offended anyone. I've always said it was an honor to represent the US. You always do this for your country, and then, like people say, for yourself and other people."
Douglas did say, however, that her time in Rio has been an "amazing experience".
"When you go through a lot and you have so many people against you, sometimes it just determines your character," she said.
"Are you going to stand or are you going to crumble? In the face of everything, you still stand and I have no regrets coming back [to the Olympics]. It's been an amazing experience, an amazing journey so far, and it's teaching me a lot. It's teaching me so much."
Douglas previously told Christianity Today that she "thanks God even when she falls", and has written an early-life memoir: Grace, Gold and Glory: My Leap of Faith which explores how she came close to giving up gymnastics before finding strength in her faith in God.