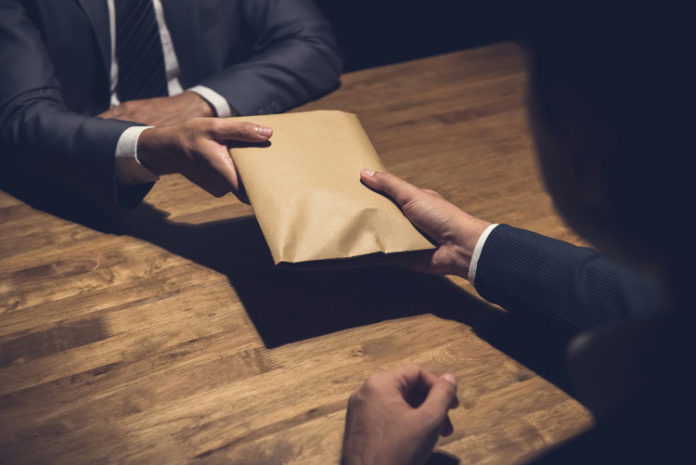 By Peter Kennedy
"Extortion turns a wise man into a fool, and a bribe corrupts the heart." – Ecclesiastes 7:7.
In April 2017, police in Masaka District of Uganda arrested a prominent female Pentecostal pastor for trying to bribe the municipal town clerk.
The pastor's arrest followed a tip off from the town clerk, Mr. Innocent Ahimbisibwe that the evangelist offered him Shs300,000 ($78 US Dollars), which he declined to take.
According to Mr. Ahimbisibwe, the suspect together with another unidentified woman walked into his office asking to see him.
During their conversation, Mr. Ahimbisibwe said the pastor pleaded with him to allow her erect a perimeter wall.
"The two ladies came here and I took them to be usual clients, one introduced herself as a pastor and they reminded me that they had come to my office sometime back and I had asked them to bring documents concerning their plot to see whether they are genuine," Mr. Ahimbisibwe said moments after the pastor's arrest.
Mr. Ahimbisibwe added that the pastor handed him a brown envelope that he thought contained documents he had asked for, but after opening it, a smaller envelope that contained the money came out. "When I asked them (two ladies) what the money was for, she (pastor) said it was for appreciating the work I was going to do for them and I replied that that was not the way work is done," he said.
Maintain your personal integrity and flee from any bribery. Today in prayer, ask the Lord to keep you away from any bribes.
"Few men have virtue to withstand the highest bidder." – George Washington.
God's Word: "Do not accept a bribe, for a bribe blinds those who see and twists the words of the righteous." – Exodus 23:8