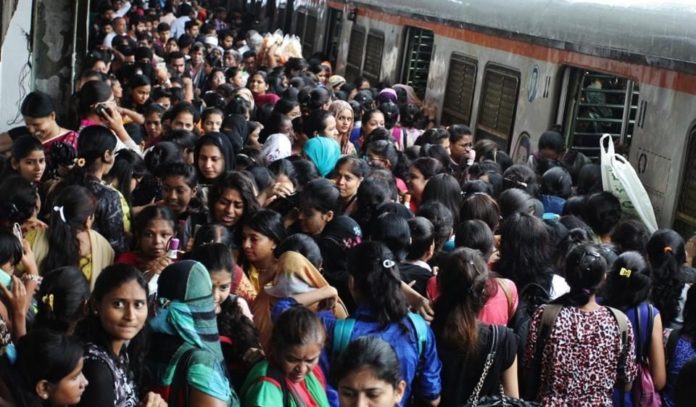 A petition has been submitted by four Bharatiya Janata Party MPs before President Ram Nath Kovind calling for a strict two-child law citing population explosion.
The petition, signed by 125 MPs, has made an appeal to the President to make having more than two children punishable by law.
The Opposition, however, suspects 'agenda'.Alok Sanjar, the BJP MP from Bhopal, confirmed that four BJP MPs from Madhya Pradesh met the President and handed over the signatures of 125 MPs on the issue.
BJP MP Ganesh Singh (Satna, Madhya Pradesh), one of the four MPs who met the President, said all the MPs who signed on the appeal belonged to the NDA.
"We have submitted a document signed by almost 125 MPs to the President and we have demanded a law on this so that we can control the increasing population. We have demanded this to be free from politics and communal feuds, and for the welfare of the country. He has assured us that he will speak to the government and decide on this in the near future. We have also told the President that the uneducated population, the backward sections, people from the lower rungs of the society still lack the awareness about how many children they should give birth to," said Singh.
Meanwhile, Jansankhya Samadhan Foundation's Anil Chaudhary observed that since the population of the country is exceeding 135 crores, soon India will surpass China.
On 9th August 2018, a joint delegation of Jansankhya Samadhan Foundation and four BJP MPs submitted a document with the signatures of 125 MPs to the President "where we have demanded that there should be a law which allows a couple to give birth to maximum two children."
"And whoever flouts that law, as in proceeds with the third child, they should not get any government facilities and their voting rights should be withheld. And even the couple proceeds with the fourth child, they should be jailed," said Chaudhary.
Madhya Pradesh Congress media cell chairman Manak Agarwal, in the meantime, said that all the parties backed the plea but added that "first of all, they should control population in their own homes and give birth to only two children before taking this law to the public".
All India Muslim Personal Law Board (AIMPLB) secretary Zafaryab Jilani said that rather than making a political demand, the MPs should reach out to Prime Minister Narendra Modi and the Health Minister to formulate a policy on two children.