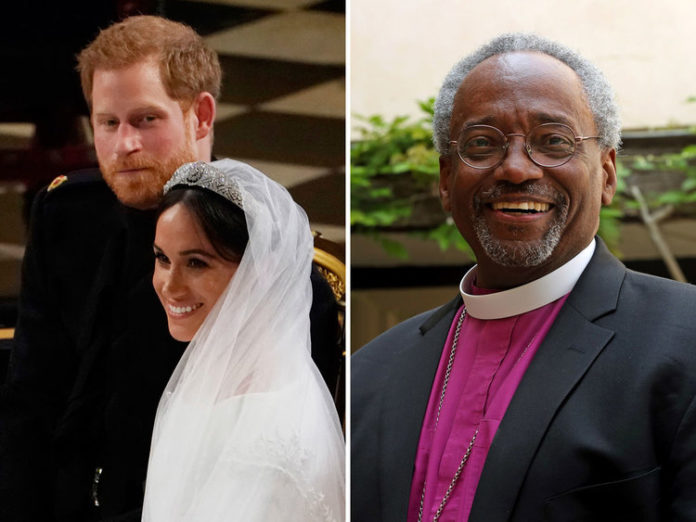 MICHAEL Curry was ordained as a priest in 1978. He is currently the presiding bishop of the Episcopal Church.
An outspoken priest, Curry's favorite issues include social justice, immigration policy and marriage equality.
Most recently the Chicago-born Curry campaigned for the creation of family day care providers, educational centres and investment in inner-city neighbourhoods in all three of his parish ministries – North Carolina, Ohio, and Maryland.
In North Carolina, he helped to refocus the church's development goals to fund malaria nets to save more than 100,000 lives.
Bishop Curry has also not been without controversies. His defense of the Episcopal Church's move to allow same sex couples to marry in church in 2015 caused some churches to cut ties. The US Episcopal Church is one of only two Anglican churches worldwide that allow gay marriage in church – the other being the Scottish Episcopal Church
At the royal wedding, he spoke passionately about the power of love, quoting Dr Martin Luther King Jr.
"There's power in love, don't underestimate it," he said. The wide-ranging and colourful speech was seen as a significant break from tradition.
Michael Curry became the first black presiding bishop of the Episcopal Church – like the Church of England, part of the Anglican Communion – when he was appointed in 2015.
He has spoken out on social justice issues in the past, including LGBT rights and sexual abuse.
The address, replete with historical references, had churchgoers, including David Beckham and the Duchess of Cornwall smiling. Others appeared transfixed.
The bride and groom, who invited Bishop Curry to speak, sat near the preacher and held hands as they watched him speak.
Bishop Curry addressed the audience as "brothers and sisters".
"When love is the way, we will let justice roll down like a mighty stream and righteousness like an ever-flowing brook," he said, quoting the bible and raising his arms.
"When love is the way, poverty will become history. When love is the way, the Earth will be a sanctuary."
He continued, referencing the African-American spiritual song Down by the Riverside, which was sung by slaves: "When love is the way, we will lay down our swords and shields down by the riverside to study war no more.
"When love is the way, there's plenty good room, plenty good room for all of God's children.
"Because when love is the way, we actually treat each other, well, like we're actually family."
In self-deprecating humor, he said towards the end of the speech that he had better wrap up, as "we gotta get you all married!"
When we discover the "redemptive power of love", he said, "we will make of this old world, a new world".
Talking to the bride and groom, he finished his speech by saying: "My brother, my sister, God love you, God bless you, and may God hold us all in those almighty hands of love."