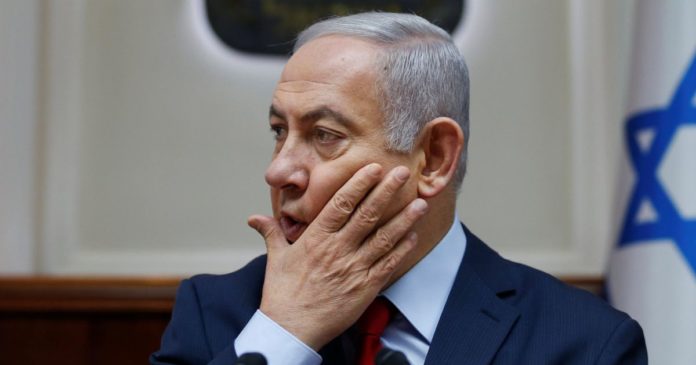 By Don Davis
THERE has been a lot of ado about Benjamin Netanyahu's displeasure and equation with the media. Although perhaps a little uncharitable some even portray him as an out and out anti-press scoundrel.
But at the moment, I believe criticism against Netanyahu is harsh and I provide a true story on how he might have saved the Israeli media, and the democratic world news media.
No, you are not hallucinating, and yes, you read that sentence above correctly.
In 1997, during Netanyahu's premiership, on the request of an extremely, prominent Israeli Air Force pilot, and an Israeli institute leader, I met one-on-one in the government building in Jerusalem with the Director of Communications and Policy Planning, who also advised the prime minister.
I was there to present parts of a blueprint called 'Total Communications Warfare'. 
Total Communications Warfare, sometimes referred to as TCW or Prime Time Warfare, was initially a thesis, designed to use extensive media, technologies and communications format to combat unwanted information.
Segments of the TCW plan were being offered specifically to assist the Israelis in their 1990s Public Relations and image-building exercise.
TCW was actually a fight-fire-with-fire scenario against information leakers to prevent distorted and damaging information. A comprehensive, centralized, coordinated and exceptionally funded operation that, in theory, could rapidly build a tactical communications department, for any government and/or military, authorized to protect information, by means of vigorous counter-information assaults.
Yet, TCW had non-aggressive proposals as well capably suited for Israel's distinct PR challenges. For example, utilization of parallel TV news tactics, material from behavior studies and incorporating strategies from marketing, public relations, advertising, surveys and the like were on the anvil.
The concept for the TCW thesis was created in the late '70s and early '80s while I was studying political science and communications in university. This included TV news presentation and news writing, during which the American ABC News reporter, Bill Stewart, was murdered in Nicaragua.
The primary objective of the thesis was to eliminate the deterrents, torture and murder that are typically utilized against unsolicited media or news personnel (for those determined to stop 'the news').
Nonetheless, before even a full disclosure was made in the meeting with the director, the Israeli's government response was a stern 'No, thank you!' This was a surprise to me, chiefly because the preceding meeting in another, independent, office was very successful.
But no thanks, despite the fact that TCW was not being offered to the Israelis to battle the local or international news media. On the contrary, the idea was to use 'the news' to be the 'voice' or conduit of the Israeli PR campaign.
And, with the chatter concerning TCW, purportedly from the Israeli military spokesman's office and in a civilian institute, and based on the conversation with the Director of the Communications and Policy Planning, I was soon under the impression Prime Minister Netanyahu was personally aware of TCW (maybe not the name TCW, but the concept), and was in on the decision-making to refuse.
There was a chance, I suppose, because TCW was revolutionary in the 1990s, (nevertheless used in-form abundantly nowadays), that maybe the PM was buffered for plausible deniability.
One thing was certain though, Netanyahu completely understood, and comprehended at the time, the power of PR, TV venue, news, marketing, advertising, and promotion appraisals. His western education, American work experience and service as Ambassador for Israel at the United Nations had taught him how vital perception is, and how to sustain it. TCW would have been easily understood by Netanyahu.
In the meeting and predominantly after the meeting, I became convinced that the Director of the Communications and Policy Planning was already briefed and instructed to reject TCW, long before I came into the room.
In fact, all the meetings, beginning in 1996, were not done in secret. They should be verifiable if each location kept their records.
Later, I wrote a few blogs in the Israeli media about TCW, which were largely ignored.
These days, however, the social media contains so much of one's personal secrets, photos and video. Also, our private lives are in a delicate way intertwined with the traditional news media, Internet, radio, TV and the film industry's gossip.
Altogether, the information has power or influence over everything, and in relation to governments, the most significant interests are imaging, public conduct and demonstrations, and voting.
Then, visualize unrestricted exposure from a hypothetical, synchronized TCW department that could instantaneously inflict continuous, unbearable informational damage on a monstrous scale against any global target or individual.
Likewise, ponder the increased violent attacks against the news media (and the news media's 'attacks' on newsworthy people), just think if the TCW proposal would have been accepted, and put into working order in Israel in 1997.
Afterwards, in a short time the Israeli TCW would have had the entire TCW thesis, or created something of its own.
Imagine if the Netanyahu government had responded with an affirmative 'Yes' to Total Communications Warfare!
Envision in 1997 or 1998, a centralized department of the Israeli government, or military, with enormous talents, research, material, equipment, finances and gargantuan files of private and personal information, and secrets, such as maintained in current, giant social media and conventional media organization and institution platforms. Additionally, picture this under the authority of other prime ministers, Barak, Sharon, and Olmert.
Moreover, with the tremendous creativity and ability the Israelis possess, the fancied Israel TCW PR program, would have no doubt morphed into a formidable Israeli TCW 'beast' which today would have permanently crippled the Israeli media. Consequently, setting the stage for incapacitating the entire news media of the free world.
Therefore, 'Bibi' may complain about the news media which is anyone's legitimate right and action. However, keep in mind that in 1997, or thereabout, an assured method to abolish 'the news' in its modern-established-pattern was in the Communications and Policy Planning Office, which Netanyahu highly likely knew was there, and declined.
A defined strategy that could have wholly disrupted, obstructed or eliminated what the Israeli news is today, and in all probability it was Netanyahu that terminated the potential news-destruction approach.
So, it's possible Benjamin Netanyahu is not quite the 'news villain' his accusers lead us to believe.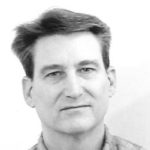 Don Davis is a published Middle East analyst and book author. For more than twenty years most of his research material was client confidential and behavioral related. But many of his abridged reports on current or Israeli subjects have been posted as articles or blogs in The Christian Messenger in India, The Times of Israel, and in American news online. Don is also the book author of 'The Children of Santiago' and 'The Theogonic Resurrections'.