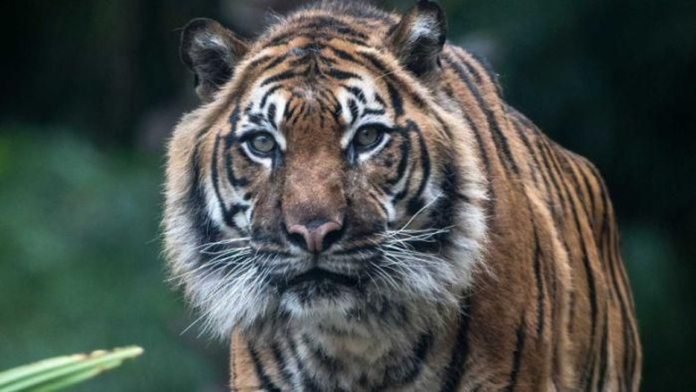 By Peter Kennedy
"All this is for your benefit, so that the grace that is reaching more and more people may cause thanksgiving to overflow to the glory of God." – 2 Corinthians 4:15.
Author Brennan Manning told a story about a monk whom a tiger was chasing. The ferocious animal pursued the monk to the edge of a steep cliff where it appeared he had no escape. It was then, miraculously, the monk spotted a rope dangling over the edge.
He grabbed hold of it, and with sweaty palms and knobby knees, began shimmying down the side of the cliff to avoid the clutches of the tiger. Though safely out of his tiger's reach, the monk was horrified to see two mice emerge from holes in the side of the cliff and begin chewing on the rope.
So, there he was. Hundreds of feet in the air, he couldn't go up, where the tiger would devour him, and he couldn't go down, as there was not enough rope for him to reach the canyon floor below. All the while, the tiny teeth of mice nibbled away at his lifeline.
It was at that moment that a beautiful, red, ripe strawberry caught the monk's attention. It was there, within arm's reach, growing out of the face of the cliff. The monk picked it, ate it, and exclaimed, "That is the best strawberry I have tasted in my entire life!"
Manning offers the moral to the story: "If the monk had been preoccupied with the rocks below or the tiger above, he would have missed the present moment." And concluding with a prescription for happiness that is just what the doctor ordered, he wrote: "Life is best lived when you don't focus on the tigers of the past or the jagged rocks of the future, but on the strawberries that come in the here and now."
Consider all that has shaped you, both the good and the bad, into the person you are today. Then today, in prayer, give thanks to the Lord and be grateful.
"In ordinary life, we hardly realize that we receive a great deal more than we give, and that it is only with gratitude that life becomes rich." – Dietrich Bonhoeffer
God's Word: " Let them give thanks to the LORD for his unfailing love and his wonderful deeds for mankind" – Psalm 107:8.