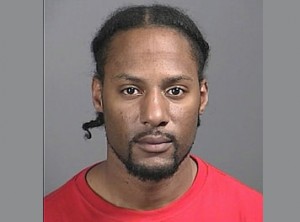 POLICE released the name of the man Tuesday who shot and killed the mother of the pastor at an Aurora church Sunday afternoon.
The man was identified as Kiarron Parker, 29, of Denver. Police said Parker shot and killed Josephine Echols, 67, just before 3 pm. outside the Destiny Christian Center in the 10600 block of E. Bethany Dr.
Parker had a lengthy criminal record, police added.
An off-duty Denver police officer shot and killed Parker. The officer is the cousin of Pastor De Lono Straham, and nephew of Josephine Echols.
The officer is identified as Antonio Milow. He has been with Denver Police for six years.
The shooting happened right at the end of service Sunday, sometime after 2 pm, according to Yolanda Marant, the media contact for the church.
"Our drummer was waving for a couple of people in our service to come out," Marant said about the end of the service.
She says the drummer waved for the off-duty officer and the pastor's mother to come outside.
Marant said she didn't know why the church's drummer was asking people to come out. An off-duty police officer and the pastor's mother were outside and then the congregation heard, 'get down.'
Three shots were reportedly fired back to back. Immediately people ducked for cover. The congregation hid in different rooms.
"Only God protected us," Marant was quoted as saying. With agency inputs