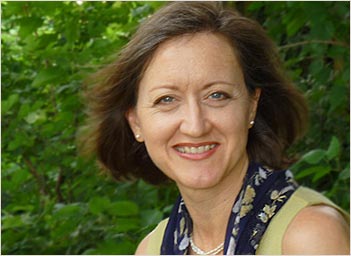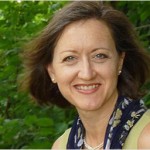 ASIAN Access has chosen Mary Jo Wilson as its new vice president to Japan.
A2, as Asian Access is known, sees tremendous social challenges, which included rising suicide rates, latch-key/shut-in children, and disintegrating families in Japan. A2 also sees the spiritual needs of Japan with less than 1% of the population following Christ.
"Of course, our focus is always church planting, church multiplication, and partnering with the Japanese pastors. So I hope to strengthen that and prepare for what God has in the future," Mary Jo Wilson was quoted as saying in Mission Network News.
Wilson sees her role as part inspirational, part counselor, and part director, as she develops the direction for the A2 Strategic Partnership. One of the challenges will be preparing the leaders.
"In Japan, it's an aging generation, so the youth will be carrying that burden into the next several decades. I think we see that in the church our pastors are older and that it's a matter of passing that baton to the younger generation and seeing the younger generation reached," she said.
The mission of A2 is 'to unite the church, multiply leaders and congregations, and extend the transforming power of the Gospel of Jesus Christ.'
This will be especially important as the society responds to its stressors. Wilson agrees.
"I've heard some say that it's a fatherless nation because the fathers have been very committed  to their work, and the children have not connected well with fathers; after this goes on for a generation or two, there definitely is some fallout," she added.
"I think the church is looking for practical ways to respond to that. We're seeing more emphasis on marriage issues, and I see just a more holistic approach to sharing the Gospel, ministering to individuals and families, and really transforming society in that way."
Why Japan? It all started with Urbana. Wilson picked up some literature about ministry in Japan but was still hoping to be a part of medical missions on 'a real mission field.'
After Haiti, God reminded her about Japan.
"Two years later, I looked at that, and God told me to turn that in. I thought, 'This is one of those tests.' And I, in obedience, turned it in. I wound up going to Japan for the summer, and there was no turning back," she said.
Wilson learned what defined a true 'mission field.' She explained: "The spiritual need is just overwhelming. He gave me new eyes, I think, to see what a mission field is and to understand the need there. Yes, I just fell in love with the people and fully became committed to sharing the Gospel with them."
Pray for Wilson as she works to accelerate A2's church-planting work in Japan. For more information, visit Asian Access website
Follow The Christian Messenger on Twitter | Facebook