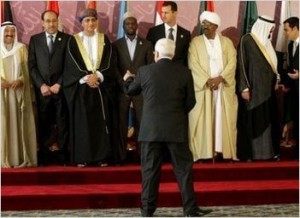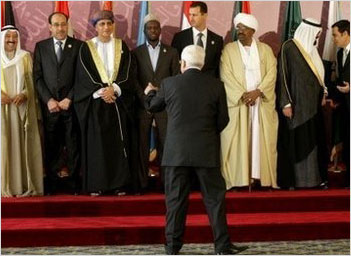 THE Arab League will ask the United Nations to upgrade the Palestinians to full member status, from the 'observer' status that it currently enjoys, according to a recent draft statement from a league meeting in Qatar.
Reuters reported quoting the communique that "It was decided to go to the United Nations to request the recognition of the state of Palestine with east Jerusalem as its capital and to move ahead and request a full membership."
Although the statement did not set a timetable for the change in the status, the news agency said the Arab League had appointed a committee to work on the dates.
Making Sense of Middle East Mess: Read Don Davis' columns
Change of status and confirmation of a full member status would need the Security Council's approval. But given the  United States' stance that would veto any such resolution the change in status looks unlikely.
The Palestinians had earlier vowed to seek United Nations' approval for their claim of sovereignty in the Gaza Strip, and the West Bank and east Jerusalem.
The news agency attributes the new thrust for the full member status to the apparent lack of progress in Israeli-Palestinian peace negotiations.
Earlier, faced with increasing opposition from several world powers, the Palestinians had previously indicated that they might settle for a more limited upgrade to "non-member state" status. A non-member state status requires the approval of only the General Assembly.
Israeli officials had no immediate comment on Arab League decision.
Palestinian analyst Talal Okal said the Arab League and Palestinians are aware of the obstacles they face, including a US veto, but have chosen to push forward because, with peace talks frozen, they see no other diplomatic solution, Reuters added.
Follow The Christian Messenger on Twitter | Facebook