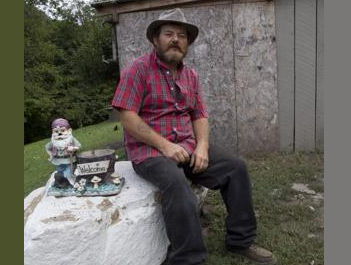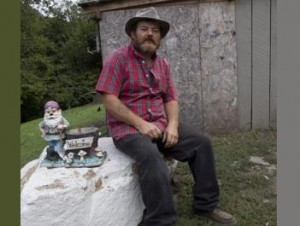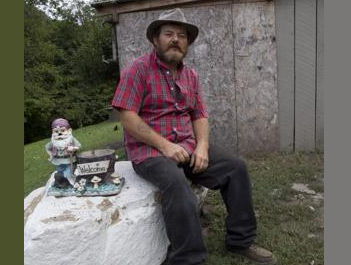 ACCUSED Central Park rapist David Albert Mitchell needs to repent — and his brother says he has just the thing to help him.
"If you see David in New York, give him this," Joseph Mitchell told The Post as he handed a reporter a brown, leather-bound, "ultra-trim edition" of the King James Bible.
"He needs to seek the Lord. Time is running out on him, too. He's not going to live forever," said Mitchell, 43, from his ramshackle chicken farm in the family's hometown of Jenkinjones, W. Va., a tiny former coal-mining outpost.
But another brother, Lewis Mitchell, has apparently lost hope that David's soul can be saved.
"Maybe they ought to put him in the electric chair," Lewis Mitchell, 49, said when told of his brother's arrest for allegedly raping and beating a 73-year-old bird watcher last week in Central Park.
"After what he done in New York, hell, who knows what's he capable of?"
David Mitchell has a lurid history of alleged rape and abuse of elderly women.
He has been arrested twice for allegedly raping elderly women in West Virginia, including one who was killed.
And state cops have named him as a "person of interest" in the murder of another woman.
Rumors about his role in that murder were why he left for New York once he was sprung from prison in another case, Joseph said.
"He said, 'I'm sick and tired of the lying and junk around here,' " Joseph said.
David, 42, was acquitted in the rape and murder of the first woman, Annie Parks. But Joseph said David's time in jail before his trial for that crime somehow short-circuited his sense of right from wrong.
"There was a big difference in him," Joseph said. "I believe that when they accused him of killing that old woman and he was locked up, that messed with his mind."
Joseph has said that David has a split personality and that his alter ego, "Johnny," preys on the weak and elderly.
In 1990, David allegedly fired a shotgun between the legs of Virginia James, then 80, after trying to rape her, her family said. He was never convicted in the attack. Read more