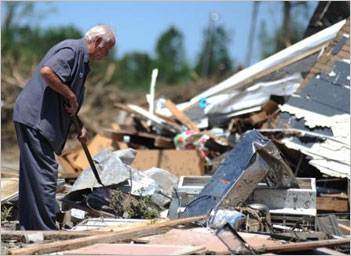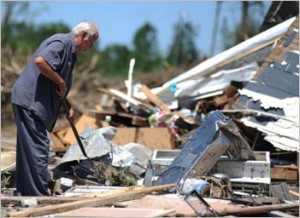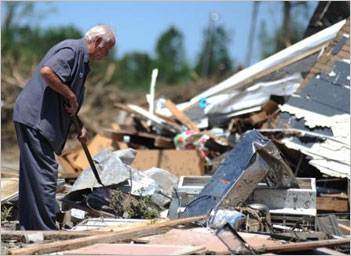 THE tornadoes that roared through Mississippi and Alabama the last week of April left more than destroyed towns and buildings and death and destruction. It left those who rescued and ministered to victims with needs of their own.
Responding to requests for help, AG US Missions partnered with AG Disaster Relief to send four AG chaplains trained in Critical Incident Stress Management (CISM) to Alabama and Mississippi.
They went to help pastors and church members as well as the 'servants of the communities' – firefighters, police officers and other emergency men and women – who have been working day and night to rescue the survivors, find the missing and the dead, and bring comfort to the thousands who are living in the wake of mass destruction.
Reverend Robert Bingham serves a dual role as a pastor and also as the director of the Mississippi District Disaster Response Team.
"I knew I needed help for myself and my congregation," he says. "We suffered a loss in our church family and nine of our families lost their homes. Even though I was trained in CISM, I knew that as a victim myself, I could not meet the needs of my family and congregation."
Without the help that CISM brings to victims and workers of disasters, the memories can linger for years and turn into Post-Traumatic Stress Disorder (PTSD).
In Tuscaloosa, Alabama, the chaplains helped victims at the Red Cross Shelter and spent time with the Police and Fire Departments. AG News
Related news: Tornado-hit Joplin mourning but resilient

Follow The Christian Messenger on Twitter | Facebook