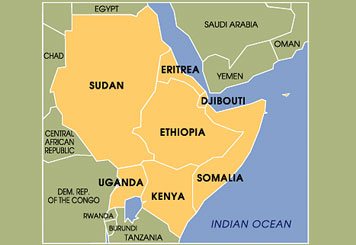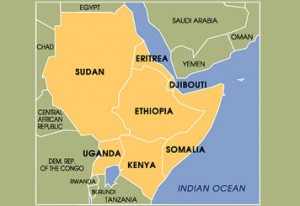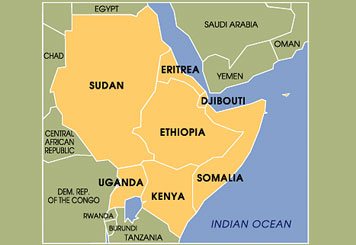 IT wasn't a premeditated act the day Demissie* stole his grandchildren. When he saw how his son Beniam* was raising them, Demissie made a snap decision.
"When you die," the Muslim father told his Christian son, "I'm not coming to your funeral. You are no longer my son. You are dead to me."
And with that, Demissie forced the children from Beniam's arms and hurried them away.
"My father saw my son reading my Bible, and he asked him what it was," said Beniam, a follower of Christ who lives in a heavily Muslim area of the Horn of Africa. "My son told him it was my Bible, and my father became very angry."
Demissie said he wouldn't allow his grandchildren to be brought up by an infidel. Beniam hasn't seen any of them in several months.
Even though his Bible got his children taken away from him, Beniam still thinks everyone in the world should have a copy of their own.
"I know what is true, and once you know what is true, you can't go back. [My wife and I] have chosen to walk the road of Jesus, and we're not going back even if our family says we must," he said. "Even though they've taken my children away, and even though they've said I'm dead to them, I'm still telling other people about Jesus. I'm still giving Bibles to those who want to read."
Beniam said Jesus is the way of salvation, different than any of the other prophets.
"All the roads of the other prophets are the road of the world and don't lead anywhere. Only the road of Jesus leads to God," he said. "Jesus was born of the Spirit of God — the things He did, no one else ever did. He healed people, raised them from the dead."
And, in His love, He reached out to the unlovable, Beniam said.
"One night, we had a group of prostitutes come to our home to watch a film about Jesus," he recounted. "At one point, Jesus reaches out during one of His sermons and touches a prostitute [in the film] who is standing there in the crowd."
One of the women in Beniam's home leaped up and began to shout.
"She said, 'How could He have touched her? How could this holy man have touched this evil woman?' She said the story could not have been true because no man of God would ever touch a woman like that," Beniam said.
The woman left abruptly.
But later, Beniam and his wife were able to share with her that Jesus touched the woman because He loved her.
"When she realized that He was able to love this woman, she said, 'I am going to turn my back on my sin and not going to do prostitution anymore.' She is now following the way of Jesus," Beniam said.
Many others also have believed and now meet in his home for teaching one night a week.
"Whenever we have a question, we open the Bible and find the answer," Beniam said.
He misses his children, but he prays for their souls, that they will seek after the truth of Jesus. And he continues to share the Gospel with others.
"Pray for us," Beniam said, "that as we have received the love of God, we are able to share it with others."
*Names changed. BP